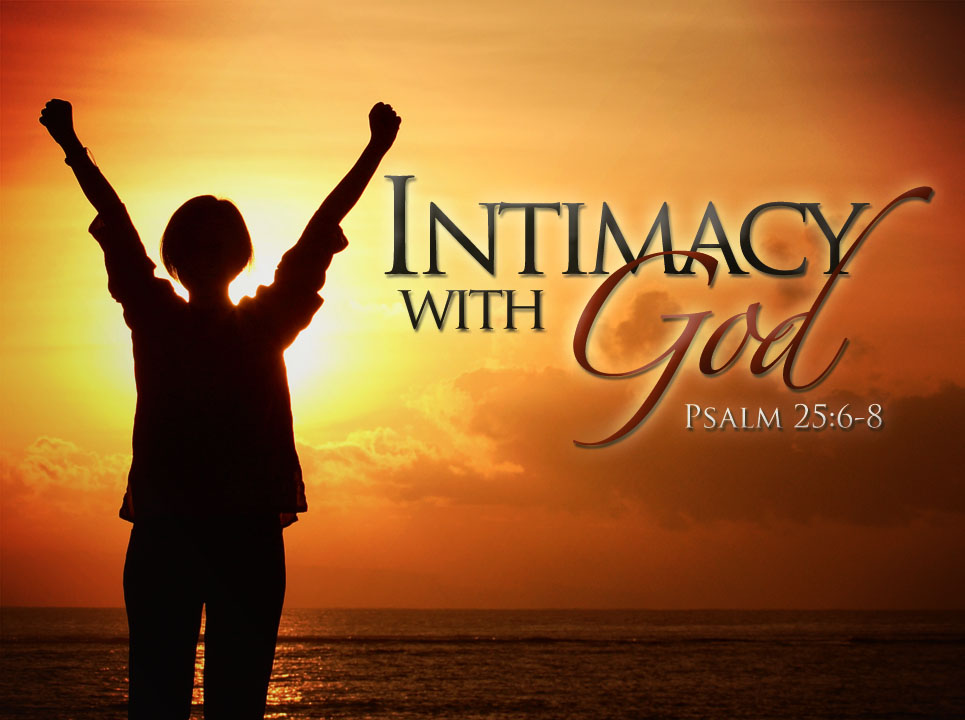 Today I am calling you into intimacy with Me, says the Lord. No more casual relationship. No more passivity. No more surfacing the net of heaven. I want you to spend time with Me, says the Lord. Come away from the distractions of life; tuck yourself away in the secret place of My presence. For this is where the depths of My heart will be known to you. This is where you will know My perfect will for your life, and this is the place of perfect peace. This is where you will know ME, says the Lord. I do not want a casual friendship with you, says the Lord. I want you to really know Me! Draw nigh unto Me, and I WILL DRAW NIGH UNTO YOU! You will KNOW the depth of My love for you. I know you! I want you to know Me. I want you to HEAR My voice. I AM speaking to you. Get quiet before Me and listen, for I speak softly on the inside of you. My voice is the still small voice on the inside. I Am not far from you! I Am within all who trust Me as their Savior and Lord. DO YOU TRUST ME? I Am calling to you. WILL YOU HEAR ME? I do not shout. I Am wooing you, calling you to intimacy with ME. All that you need is in My glory. My glory is in My presence that is in the secret place. This is where I will supply all your need in every area of your life. This is where you will feel My breath upon your face. This is where you will KNOW that I Am the almighty God in the midst of you. I have already washed your sins away with My own blood, says the Lord. They are gone. I have no record of them. The moment you trusted Me to cleanse you from all unrighteousness, I DID! The rest is just as easy, says the Lord. I want this level of intimacy with you that is always attainable with you, if you will come to Me and receive what I have for you in the secret place of My presence. I love you, says the Lord. I said I will in no wise cast anyone out that calls upon Me and comes to Me. There is nothing that I will not do for you. Just ask. Just believe. Just receive, says the Lord.
I have need of you. I have placed within you MY DNA. You are My child, and you have full entitlement to everything that I paid for by My finished work on the cross. I have created you for a purpose. You are special to ME, says the Lord. I said, seek ME and you will find ME when you search for Me with all your heart. YOU WILL NOT BE DENIED! I desire that you press into My presence where there is fullness of joy. No sorrow ever awaits you there. There is no condemnation in My presence. There is no rejection! I only have love and acceptance and blessings for you in MY presence. NOTHING ELSE! As you come to ME, I will take you into your highest potential in ME, says the Lord. Yes, the things that I have created for you to be and to do and to experience in your KINGDOM PURPOSE will unfold one day at a time as you trust in Me to lead and guide you one step at a time. I Am not causing you to leap. I Am preparing a path for you to WALK on. Your destiny and highest heart's desire is before you. So come ahead. COME into MY presence and experience My gentle voice that leads you. TRUST MY VOICE on the inside of you. Trust that I am NOT overlooking you. I have called and chosen you, and I will not do on earth what I plan without you. You have purpose and that is in ME! Draw closer. I will lead you into complete fulfillment if you will patiently wait on ME, hear MY Voice and follow Me, says the Lord.
Donate to Prophetic Light
Prophet Dr. June Reinke has been the Senior pastor of Prophetic Light International,Bible School and Christian Ministries, Inc. in Dade City, Florida for over 29 years.She has been a revivalist, author and has operated in the prophetic gift, including Word of Knowledge for decades.She has experienced prophetic dreams, visions for many years. Healing, deliverance and creative miracles are among the manifestations of the Spirit that have occurred in her ministry.She is also a graduate of Tyndale Theological Seminary in Ft. Worth, Texas, and earned her MA degree in counseling From Central Michigan University.The physical church, situated at 36134 Clinton Avenue, Dade City, Florida,is called Prophetic Light Gathering Place.It is not a conventional church.but led by the Holy Spirit.She does on spot ministry, prophecy, and impartation, as the Holy Spirit and Gifts of the Spirit are in operation in the meetings.Her desire is that everyone who attends has a genuine encounter with the LORD, and be forever changed.
Latest posts by June Reinke (see all)