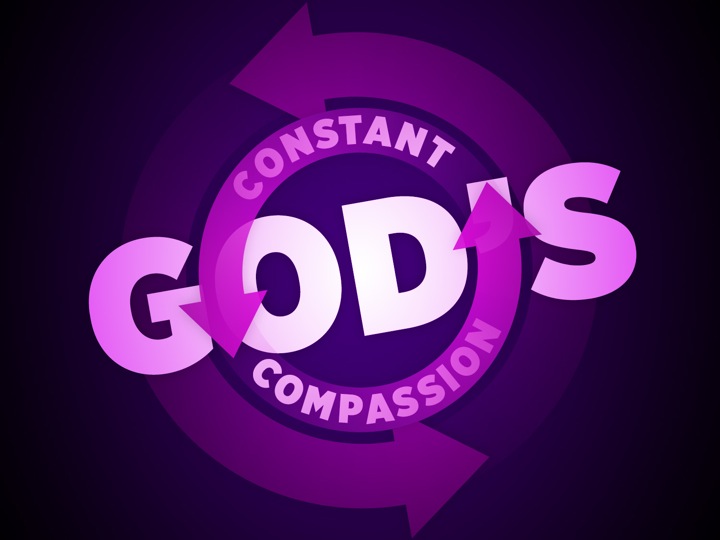 My compassion fails not. It is new every morning. Great is My faithfulness to you, says the Lord. There has never been a time that I have failed you. You have never been without My love. It is as fresh as the morning dew. It is as sure as the sun that rises every day. I Am closer to you than the very air that you breathe. You are never alone, and you are never ON YOUR OWN! I Am right beside you to help you, says the Lord. Yes, My loving kindness is unfailing. You do not have to understand HOW I Am going to help you! Do not bring Me down to your limited thinking! If you knew HOW, then you would not have to rely on My wisdom and knowledge and ability that is far above yours. You just need to know that I will answer you in your time of trouble with a solution that is not man-made. I Am the almighty God, and the devices of man are inferior to Mine! I Am a God of miracles. I can take nothing and create something out of it. I call forth that which does not exist, as I said, "Let there be light!" I created with the Word of My mouth. I Am still creating now! My answers to your prayers are a result of My compassion. I know your needs before you even ask, and I Am preparing every good thing for you, says the Lord.
My compassion cannot fail you, says the Lord. Trust in My love. Trust in My faithfulness. Trust that I Am unlimited, and that it is not difficult for Me to make a way for you where there seems to be no way! Remember Hagar of old who was lost in the wilderness. She and her son Ishmael were dying of thirst. I provided a well for her and opened her eyes to see it so that she could give her son a drink and drink of it herself. I had purpose for them, and I preserved their lives. They did not need a well. They just needed a little water for their journey. But I am EL Shaddai, the God that is more than enough. Just as I had a purpose and plan for their lives, I have a plan for yours. I will not JUST SUPPLY your need, as you cry out onto me in your day of trouble, but I will give an abundant supply. MORE THAN ENOUGH! You just want to survive and make it through. I want you to have LIFE! Abundant life, in Me! Remember that the hungry thousands were fed by five loaves and a few little fishes, and baskets of leftovers remained after everyone was filled. MORE than enough is what I will give to you as you trust in My unfailing love and compassion that will always cause you to triumph in ME, says the Lord. I will open the eyes of your understanding and show you the way, and you will rejoice and say, "Look what the Lord has done! He does all things well!"
Donate to Prophetic Light
Prophet Dr. June Reinke has been the Senior pastor of Prophetic Light International,Bible School and Christian Ministries, Inc. in Dade City, Florida for over 29 years.She has been a revivalist, author and has operated in the prophetic gift, including Word of Knowledge for decades.She has experienced prophetic dreams, visions for many years. Healing, deliverance and creative miracles are among the manifestations of the Spirit that have occurred in her ministry.She is also a graduate of Tyndale Theological Seminary in Ft. Worth, Texas, and earned her MA degree in counseling From Central Michigan University.The physical church, situated at 36134 Clinton Avenue, Dade City, Florida,is called Prophetic Light Gathering Place.It is not a conventional church.but led by the Holy Spirit.She does on spot ministry, prophecy, and impartation, as the Holy Spirit and Gifts of the Spirit are in operation in the meetings.Her desire is that everyone who attends has a genuine encounter with the LORD, and be forever changed.
Latest posts by June Reinke (see all)