Donate to Prophetic Light (PayPal)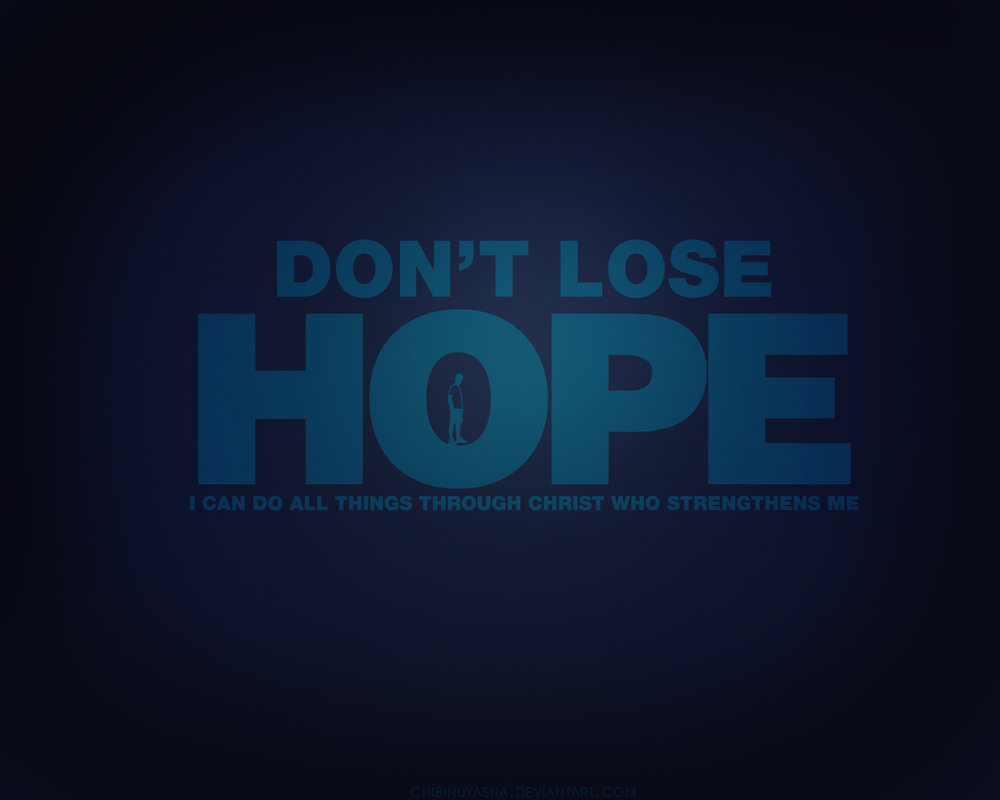 Don't lose hope, says the Lord.  Hope in ME.  I Am a promise keeper, and I will not fail.  Do not look at what seems to be delays in your answer, for nothing can keep Me from fulfilling every Word spoken over you and everything you have believed in it's time.  I Am in charge of all your times and seasons.  I want you to trust in Me at all times.  Even when you can see nothing, trust.  Even in times when the fog is so dense you cannot recognize anything ahead, Trust!  Trust Me when nothing seems to be moving you forward in your personal promised land.  Those are the times that I want you to STAND in faith.  Stand still and see My salvation.  STAND COMPLETE IN ME!  Stand in My armor that I have provided for you.  JUST STAND!  In those times, be still.  You do not even have to talk back at the devil.  Never mind him. His lies are not even worthy of your response.  Turn away from him and look to Me, and listen to Me and talk to Me.  You do not have to defend yourself.  I Am your defense.  Let Me do that for you.  The evil one doesn't have a chance, so don't give in to his fear tactics.  Look back and remember the MANY times he did the same thing.  He threatened. He criticized.  He taunted and mocked you.  Regardless of whether you listened to him or not, you never experienced the things he threatened, because I was with you and on your side.  Even in times when you were fretting and failed to believe, I was there.  I never allowed you to be tempted above that which you were able to bear, and always provided a way of escape for you.  Today is no different than the past except that you have been delivered from those trials.  It will be no different today and tomorrow than it was then.  I brought you through the impossibilities then, and I will do so now and forever.  It is just the circumstances that are different.  The enemy is the same old liar that he always has been.  His tactics are different, but he is the same. I Am the same faithful, powerful Lord of your life.  So trust me to give you the realization of those things you hope for In Me, says the Lord.
You are not the same, though.  You have gained experience with knowing that the enemy is already defeated.  You have experienced time and time again My divine intervention.  You know right now that the enemy cannot defeat Me, so he cannot defeat you.  You wondered at times in the past when those trials would end, and they came to an end, and you gained not only the victory, but gained ground.  You matured in your faith.  You became stronger.  So do not weaken yourself by wasting time railing at the evil one.  Just let your requests be known onto Me, and use the faith that I have provided you.  Hold fast to your confession of faith without wavering, for I Am not movable.  I cannot be shaken by the treats of the enemy.   Turn away from the enemy; turn toward Me, and you will soon count this present trial as a historic event that you will look back; and as you do, you will see that My hand was upon you the entire time, that I was standing there, defending you, helping you, holding you up and fighting with you for the final victory.  Keep your eyes on Me at all times, and know that your hope in Me is not empty, but full of My faithful promises that I will cause to suddenly come upon you and overtake you as I crush the enemy under My feet, and give you those things that you hoped for and trusted Me for, says the Lord.
Latest posts by Prophet June Sheltrown
(see all)
Donate to Prophetic Light (PayPal)