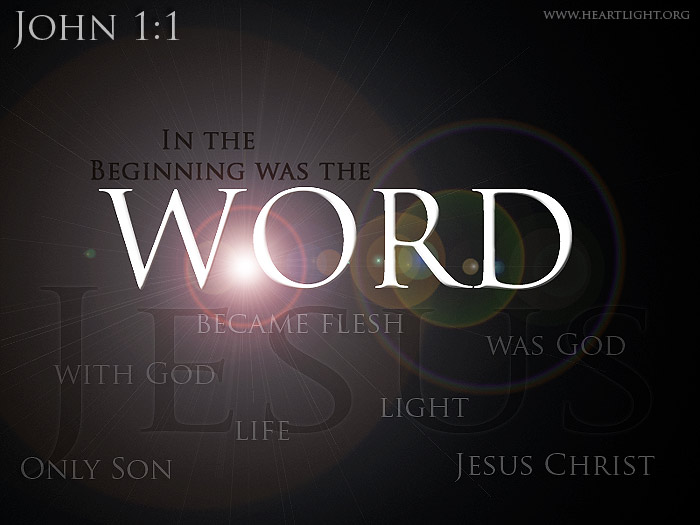 Is anything too hard for Me?  I created everything that exists; the things you see and the things you know nothing about. Even when you look into space through the best telescopic lenses you see very little of what I have created.  The ocean is full of mystery and undiscovered creatures.  How can you limit My ability in your life? How can you not see how precise I Am?  I Am a GOD of detail and there is nothing about you that I do not know. I created you. I know everything about you. I know YOUR thoughts and intentions.  I see your concerns and I know exactly how you feel.  I Am with you always, not as a mere friend that walks with your and talks with you, but I Am with you in My ability to create and recreate. I Am with you to lead and guide you, to counsel you, to provision you and do for you far beyond what you could ask or imagine, says the LORD.
Through him all things were made; without him nothing was made that has been made.John 1:3
Nothing is too difficult for Me, and nothing is beyond My ability to perform. I do not stand idly by and nod my head at your requests for help. I Am actively involved in making plans for you and providing for you. I will bring you out of the darkest trials and bring you into the light of a new day that I create for you. I will open the doors of new opportunities for you and equip you fully to meet the new and exciting challenges that await you.  I AM on task now on your behalf and for those you entrust in My care.  The keys to My kingdom and fullness are in your hands that will unlock the doors and unbar the gates and open the store houses that await you.  Nothing will be unavailable to you as you place your faith and trust in Me fully.  I created you to have fellowship with Me, and you will have every need fully met in My presence where you will discover many hidden pleasures and treasures that I have prepared for you as you enter into My unspeakable joy, says the LORD.
Donate to Prophetic Light
Prophet Dr. June Reinke has been the Senior pastor of Prophetic Light International,Bible School and Christian Ministries, Inc. in Dade City, Florida for over 29 years.She has been a revivalist, author and has operated in the prophetic gift, including Word of Knowledge for decades.She has experienced prophetic dreams, visions for many years. Healing, deliverance and creative miracles are among the manifestations of the Spirit that have occurred in her ministry.She is also a graduate of Tyndale Theological Seminary in Ft. Worth, Texas, and earned her MA degree in counseling From Central Michigan University.The physical church, situated at 36134 Clinton Avenue, Dade City, Florida,is called Prophetic Light Gathering Place.It is not a conventional church.but led by the Holy Spirit.She does on spot ministry, prophecy, and impartation, as the Holy Spirit and Gifts of the Spirit are in operation in the meetings.Her desire is that everyone who attends has a genuine encounter with the LORD, and be forever changed.
Latest posts by June Reinke (see all)