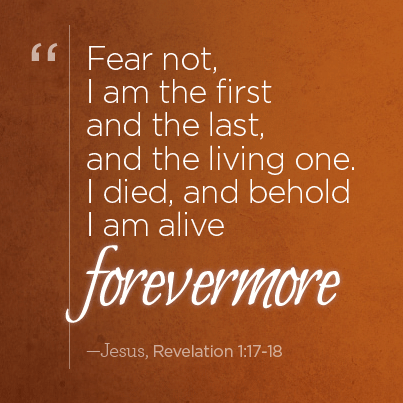 I am the first and the last, says the Lord.  I Am the beginning and the end.  I Am the One Who began a good work in you.  I Am the One Who will finish it.  Let Me be the first responder in your life.  Yes, call upon Me in your day of trouble, and I will answer you.  I will help you.  I will sustain you.  I Am your strength. I Am your everything, says the Lord.  There is nothing that I cannot do!  Nothing is too difficult for Me.  Why trust in any other source than Me?  You can look to the left. You can look to the right.  You can seek for solutions from sources that cannot help.  Look to ME!  Call upon ME!  I Am always your source.  I always hear the cry of your heart.  You are never alone.  I am with you always to bring you through every trial and temptation.  You will make it through, because as you place your trust in Me, I will secure you.  I Am on your side, says the Lord!
Others have failed you in the past. Others have offered opinions that did not resolve anything.    Rely on MY wisdom and MY counsel, says the Lord.  I Am the almighty, all-knowing, all-wise God.  I said, ask ME for wisdom and I will give YOU My unfailing wisdom. I will give it to you liberally if you ask in faith.  Come to Me for the answers.  Did you think that I would leave you on your own?  Just call on Me and I will answer, and show you great and mighty things that you did not know.  I will show you things to come. I will reveal a way for you when there is no way.  I am unlimited.  Don't think boundaries, says the Lord. I Am not bound, and I have set you free.  I can do all things, and so can you, because I strengthen you.  Pray to ME!  Expect an answer!  Use the faith that I have given you.  The fearful and the unbelieving are children of the dark.  You are a child of the light, says the Lord.  Faith and fearlessness is part of your DNA that comes from ME.  So let this mind be in you, that I Am with you now and always, and will bring you to your desired place of safety and well-being in the shelter of My presence, and I will perfect that which concerns you as you place your confidence in me, says the Lord.
Donate to Prophetic Light
Prophet Dr. June Reinke has been the Senior pastor of Prophetic Light International,Bible School and Christian Ministries, Inc. in Dade City, Florida for over 29 years.She has been a revivalist, author and has operated in the prophetic gift, including Word of Knowledge for decades.She has experienced prophetic dreams, visions for many years. Healing, deliverance and creative miracles are among the manifestations of the Spirit that have occurred in her ministry.She is also a graduate of Tyndale Theological Seminary in Ft. Worth, Texas, and earned her MA degree in counseling From Central Michigan University.The physical church, situated at 36134 Clinton Avenue, Dade City, Florida,is called Prophetic Light Gathering Place.It is not a conventional church.but led by the Holy Spirit.She does on spot ministry, prophecy, and impartation, as the Holy Spirit and Gifts of the Spirit are in operation in the meetings.Her desire is that everyone who attends has a genuine encounter with the LORD, and be forever changed.
Latest posts by June Reinke (see all)