Donate to Prophetic Light (PayPal)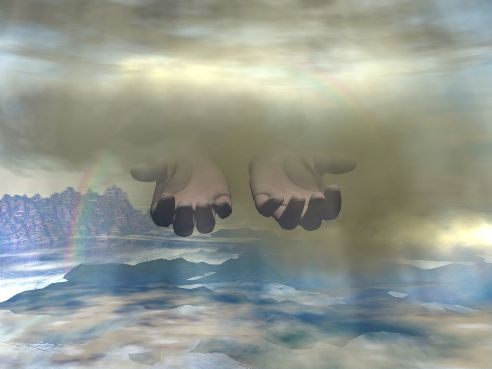 Give your way out of debt, says the Lord.  Give your way out of need.  Even as the widow of old only had enough food for one meal for her son and herself during the long famine, she gave a small cake to the Prophet Elijah first.  The meal and the oil lasted many days as I multiplied it daily for them, and they were sustained throughout the rest of the famine with it.  So it shall be with you.  Give a portion to Me even out of your need and indebtedness and watch Me multiply what remains.  You say, I Am already giving a portion.  Give more, says the Lord.  I will sustain you and multiply what you have when you give onto Me.  Even as I said in My Word, give and it shall be given onto you, good measure, pressed down, shaken together and running over shall men give unto your bosom, for with the measure that you give, it shall be measured to you again, I shall cause this to happen for you.  I Am no respecter of persons, and I Am timeless.  What happened in the past will happen now and in the future, for I Am ever present, says the Lord.
The liberal soul shall be made fat, says the Lord, and He that waters shall be watered.  I will prosper you beyond your imagination when you obey My voice in this, says the Lord.  I Am a great and mighty King.  As you bring your tithe and offerings onto the storehouse that there will be substance within My house, I will bless you abundantly.  Prove Me in this, says the Lord.  The tenth belongs to Me.  Offerings belong to Me.  Give cheerfully and give obediently.  I will bless you so that you will not have room to contain all that I give to you, says the Lord.  Do not bring Me the left overs of your life. Give unto Me the first fruits.  Give be your best, and I will bless that which remains with you and cause you to prosper.  You will be able to give your way out of debt and I will supply all of your need and bless you far beyond imagination when you put Me first and put Me to the test, says the Lord.   For I honor those who honor Me, and I want you to honor Me with your giving.  I desire to bless you beyond your imagination, and will do it as you give, says the Lord.
Latest posts by Prophet June Sheltrown
(see all)
Donate to Prophetic Light (PayPal)