Donate to Prophetic Light (PayPal)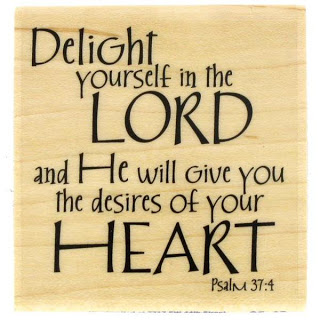 I will give you the desires of your heart as you trust in Me, says the Lord.  For I have placed them within you. As you have sought My will to be done in your life, and as you have desired to have My thoughts, I have placed these very desires within you.  They are like a seed, says the Lord.  Seeds grow and develop into the full ripe fruit.  This is what is within you.  Your seeds of desire have been watered with your tears that are mixed with your prayers.  I hear everyone of them, and it is My will to grant the desires of your heart.  It is My good pleasure to give unto you the kingdom with all of its privileges and blessings.  I have entitled you to possess your promises, and I will grant your highest heart's desire as you entrust Me with your life. Everything I have for you has been fully bought and paid for by the finished work on the cross.   Believe it and you will receive, says the Lord.  Wait on Me patiently for the manifestation of your dreams.  As you place your confidence in Me, it shall surely happen.  I will meet every need and you will rejoice in the harvest of your seeds of faith and expectation in Me, says the Lord.
Delight thyself also in the LORD; and he shall give thee the desires of thine heart.Psalm 37:4
You must wait for the fullness to come.  Wait on Me.  Your seeds are growing and prospering within your heart, and they will come to maturity.  The full fruit of your heart's desires will then be realized.  Just as the precious seed is planted, and grows, the fruit must develop and become ripe for harvest.  Your full harvest of the desires of your heart are coming.  I never start something that I do not complete, says the Lord.  The good work that I began in you is in the works.  You too are growing and developing in Me.  You too will become fruitful and become multiplied.  As you mature in your trust in Me, your dreams and desires of your heart are also maturing.  I will grant the desires of your heart, for I want you to have an abundant life. It is not over.  Even those things that you thought to be impossible and out of reach are not beyond My ability to grant.  It is not too late.  I Am on task, and even as Sarah of old laughed when she heard that she would conceive and bear a child in her old age, I will cause you to laugh.  She laughed again when she held the promised seed in her arms.  You too have conceived the desires within your heart. They are developing within you, and the tangible evidence of their fulfillment is coming.  You will laugh when you embrace the impossible and be overjoyed when you have the fulfillment of your highest heart's desire.  For nothing is impossible with Me, says the Lord, and I Am a God of miracles.
Latest posts by Prophet June Reinke
(see all)
Donate to Prophetic Light (PayPal)