Donate to Prophetic Light (PayPal)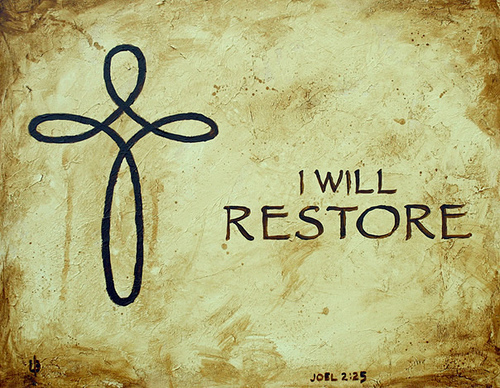 I will restore the wasted years, says the Lord.  I will redeem the time.  Do not look back upon the failed harvests because of drought or pestilence.  The years that have been spent in vain, I will restore. I will cause you to produce such a harvest in the times to come that the years of failure will be forgotten.  Do not look back.  Do not lament over lost opportunities.  Do not spend your time thinking of what should have been accomplished, and what did not produce.  Do not even lament over those years that set you back.  I have forgiven and forgotten the wasted years. I have forgiven and forgotten those wasted opportunities.  I have forgiven and forgotten those times when you went backward instead of forward.  Now you are to look forward to what I have for you to accomplish as I bring you once again into a fertile valley and will cause you to plant and water and harvest for My kingdom and My glory in an unprecedented way. The best is ahead of you, says the Lord.
I have prepared you even in the drought and years of disappointment to stay the course and trust in My presence.  Yes, you have learned by the difficulties that you have experienced.  You have matured in faith as you have waited upon Me.  You have benefited even by the times when you failed, because you saw My great faithfulness and grace extended to you.  You realized My infallible love.  You witnessed My mercy toward you that is unending and ever present for you.  You learned to depend upon Me and trust in Me when things were difficult.  Now I Am leading you to a place of productivity, says the Lord.  The harvest will be great.  Press forward, and forget those things that are behind.  Your season of blessing is before you as I propel you into the blessings that make you rich, where I add no sorrow to them, says the Lord.
Latest posts by Prophet June Sheltrown
(see all)
Donate to Prophetic Light (PayPal)