Donate to Prophetic Light (PayPal)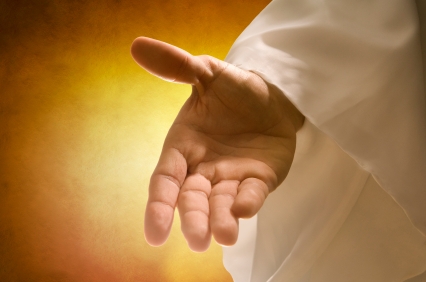 I will establish you in My kingdom as you follow Me and yield unto My will.  Do not look for your purpose and destiny. Look TO ME.  I will lead you into it one step at a time.  I have called and chosen you and placed you where you are.  Your highest hopes are wrapped up in Me, says the Lord.  As you follow My lead you will begin to have clarity in the vision that I have given you.  Your mind will be renewed.  Your destiny will unfold.  I Am the One who has opened up the way in which you are to go.  I Am the One who is ordering every step.  There is nothing that needs to be added to it, for you are complete in Me.  Just follow Me.  Listen to My voice that is speaking to you.  I will give you the directions that you long for as I speak quietly within you.  Quiet yourself in My presence and tune your ear to hear, says the Lord, for I Am speaking.  I Am guiding.  I Am provisioning.  I Am with you, says the Lord.
Do not fret about the future.  It is in My hands just as yesterday and today.  I have brought you through every dark trial and given you the light of a new day.  I have provided for you in the past seasons of your life, and I will not abandon you now.  I will bring you onto your desired place in Me and cause you to fulfill every purpose that I have ordained for your life before you were born.  You are destined to succeed in that which I have purposed, for I Am with you to insure that all will be fulfilled.  As I have established you in My Kingdom, My work shall go forward and you will be fat and full of My unimpeachable blessings as you honor Me with your faithfulness and obedience to My voice and follow Me, says the Lord.
Latest posts by Prophet June Sheltrown
(see all)
Donate to Prophetic Light (PayPal)