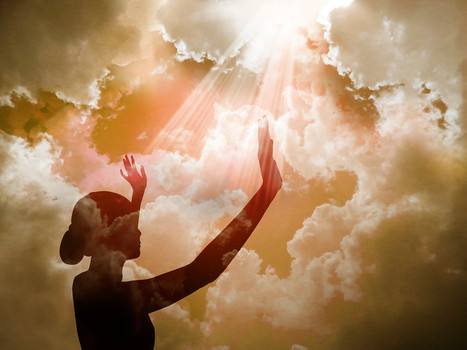 Though you are troubled on every side, My glory is in the midst of you and I surround you with a wall of the fire of MY SPIRIT, says the LORD. The flood gates of hell cannot destroy you. The enemy cannot penetrate you. I Am a consuming fire, and My fire will put out the very fires of hell that the enemy desires to use to destroy you. I consume and destroy his diabolical works. You are sealed with My SPIRIT, and My heavenly hosts of fiery angelic power encamps about you. Do not fear the enemy that surrounds you, for My power is greater. My presence is undefeatable and cannot be invaded, says the LORD. I Am the greater power and greater One within you and I cover you and Am your sure foundation. You are not only sheltered and safe, but you are provisioned and empowered in Me, says the LORD.
I did not make you a target but a weapon, says the LORD. My sword is a fire and proceeds out of your mouth. Didn't I say that My WORD is a fire? I will give you tongues of fire that will not just be upon your heads but in your mouth. It is not evil speaking but My WORD that will be a flame that will burn and destroy the diabolical weapons of the evil one. Let My WORD flow out of your mouth, for I will hasten to perform it. I will cause it to come to pass, and you will KNOW that I never fail or fall short of doing what I have spoken. I AM not a liar and I AM not able to be destroyed by the words of negativity and threats of the evil one. I defeat him with My WORD and make an open display of his broken weapons and foiled plans. I say more than a conqueror and overcomer that I have made you in ME. I say you are undefeatable and a mighty victor in Me. Wag your head at the enemy and stick out your fiery tongue at him. He can't touch you, but you will defeat him every time as you stand, fully clad in Me and My armor, bold and strong and engaged in the fray that can never bring anything but certain victory in ME always, says the LORD.
Donate to Prophetic Light
Prophet Dr. June Reinke has been the Senior pastor of Prophetic Light International,Bible School and Christian Ministries, Inc. in Dade City, Florida for over 29 years.She has been a revivalist, author and has operated in the prophetic gift, including Word of Knowledge for decades.She has experienced prophetic dreams, visions for many years. Healing, deliverance and creative miracles are among the manifestations of the Spirit that have occurred in her ministry.She is also a graduate of Tyndale Theological Seminary in Ft. Worth, Texas, and earned her MA degree in counseling From Central Michigan University.The physical church, situated at 36134 Clinton Avenue, Dade City, Florida,is called Prophetic Light Gathering Place.It is not a conventional church.but led by the Holy Spirit.She does on spot ministry, prophecy, and impartation, as the Holy Spirit and Gifts of the Spirit are in operation in the meetings.Her desire is that everyone who attends has a genuine encounter with the LORD, and be forever changed.
Latest posts by June Reinke (see all)