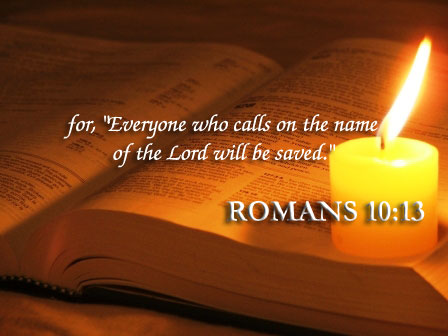 I will never reject you or turn you away, says the LORD. I said whoever will may come to Me and eat freely and drink freely of the bread of life and the fountain of living water. Whoever calls upon My name shall be saved. I have not banished anyone from My fullness, and all that I have for one, I have for all. You are no exception. There is no room for jealousy or envy, says the LORD. I will give you all things that you desire. Do not see yourself as a second-class citizen of My kingdom! I have made you royalty and given you entitlement as My child to access every blessing that I have. All is yours for the asking and the receiving. I Am no respecter of persons and have no favorites, says the LORD.
Believe in Me, says the LORD. Believe in My finished work for you on the cross. I have paid in full for every blessing, every gift, every need and every desire of your heart by My shed blood and broken body for you. I died that you might live. Trust that it is finished. Nothing that you have done or did not do cannot change the finished work that is for you. You receive the all that I have for you by faith in ME, not you. I desire that you have faith always in My care of you and My provision for you, says the LORD. I have kept you all the days of your life, Am your keeper now, and will be your keeper. Trust that all is yours and all is well and you are safe and secure in Me at all times, despite any circumstances, says the LORD! I will never disappoint you and give you less than you need or less than the complete desire of your heart, says the LORD. You will not have to compromise, for I will give you exceedingly abundantly above that which you have asked me for or even imagined, says the LORD.
Donate to Prophetic Light
Prophet Dr. June Reinke has been the Senior pastor of Prophetic Light International,Bible School and Christian Ministries, Inc. in Dade City, Florida for over 29 years.She has been a revivalist, author and has operated in the prophetic gift, including Word of Knowledge for decades.She has experienced prophetic dreams, visions for many years. Healing, deliverance and creative miracles are among the manifestations of the Spirit that have occurred in her ministry.She is also a graduate of Tyndale Theological Seminary in Ft. Worth, Texas, and earned her MA degree in counseling From Central Michigan University.The physical church, situated at 36134 Clinton Avenue, Dade City, Florida,is called Prophetic Light Gathering Place.It is not a conventional church.but led by the Holy Spirit.She does on spot ministry, prophecy, and impartation, as the Holy Spirit and Gifts of the Spirit are in operation in the meetings.Her desire is that everyone who attends has a genuine encounter with the LORD, and be forever changed.
Latest posts by June Reinke (see all)