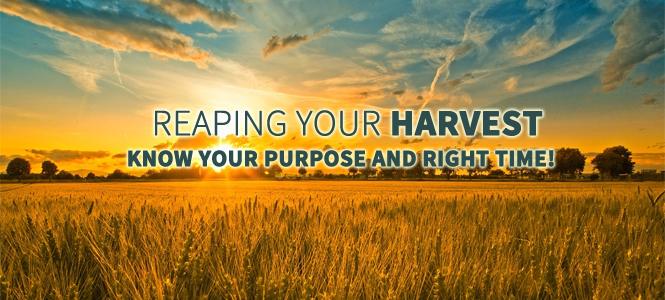 You will sing the songs of the reaper as you reap a bountiful harvest, says the LORD.  You will harvest what you have sown in tears.  The harvest is coming, because of the tears of the sower.  You have wept before Me at times when you could weep no more.  I did not bottle your tears so that I could view your suffering and sorrow, but so that they would be brought before Me in remembrance to bless and reward you.  I said if you suffer with ME, you will reign with Me.  Greater suffering means greater gain.  You will be elevated openly in the measure that you brought yourself low in My presence.  For in humility and lowliness and remaining little in your own eyes, I will lift you and make you great in ME and through Me, says the LORD.  You have washed My feet in your tears and poured your heart out before Me, and I will fill you to capacity and overflowing with My Spirit and you will have the joy of the harvest of that which you have travailed for.  I will bring it forth, says the LORD.
Do not say that there will be a harvest in four months of the things you have sown, for I say that you are to lift up your eyes now and LOOK.  Your prayers of faith are effectual now.  They have moved My heart and My hand will work.  I have stretched out My hand to save. I have stretched out My hand to heal.  I have stretched out My hand to deliver.   I have stretched out My hand to provide.  I have stretched out My hand to defend you and fight for you.  I have stretched out My hand to cover you and shield you and protect you.   I will reward your labors of love toward Me, for you did not travail so that you could get recognition or acclaim from Man.  You did it onto Me, and have moved Me to give you much joy for your sorrow and a harvest that is bountiful, says the LORD.
Donate to Prophetic Light
Prophet Dr. June Reinke has been the Senior pastor of Prophetic Light International,Bible School and Christian Ministries, Inc. in Dade City, Florida for over 29 years.She has been a revivalist, author and has operated in the prophetic gift, including Word of Knowledge for decades.She has experienced prophetic dreams, visions for many years. Healing, deliverance and creative miracles are among the manifestations of the Spirit that have occurred in her ministry.She is also a graduate of Tyndale Theological Seminary in Ft. Worth, Texas, and earned her MA degree in counseling From Central Michigan University.The physical church, situated at 36134 Clinton Avenue, Dade City, Florida,is called Prophetic Light Gathering Place.It is not a conventional church.but led by the Holy Spirit.She does on spot ministry, prophecy, and impartation, as the Holy Spirit and Gifts of the Spirit are in operation in the meetings.Her desire is that everyone who attends has a genuine encounter with the LORD, and be forever changed.
Latest posts by June Reinke (see all)