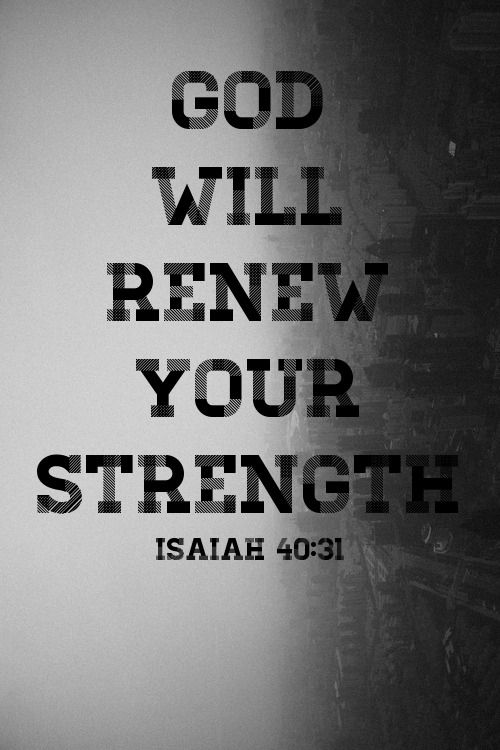 Today I Am renewing your strength in My presence, says the Lord. You do not have to be exhausted. My strength is made perfect, complete in weakness. Be strong in Me, says the Lord. I did not make you inept. I am enabling you to stand. Yes, when you have done all you can, just stand. You can stare the enemy down every time. He knows that he has no power to conquer you when I Am the strength of your heart and life. I defeated him by My finished work on the cross, and his threats are futile. You are the victor in Me. He is the defeated foe, every time, says the Lord.
Your times of weariness have to do with trying to do things in your own strength. Stop it! I do not want you on the bench because you are burned out. I want fire on the altar of your life that is perpetual. Your candle must always be burning brightly. I am the fuel for the fire and for the Light. It is not by might, nor by power, but by My Spirit, says the Lord. Remember this! You overcome the things of the flesh, the feelings of being taxed and tired, by the strength that I give you within. It will work for you in every other realm, says the Lord. Yes, it will bubble up and over, for in Me is life!
Didn't I tell you that if you wait on Me, you will renew your strength? I also said that although the young men will become weary and faint, this is NOT how it will be with you if you are constantly refueled by My unending strength that is available for you in My presence. As you come to me, weary from the journey and the difficulties you face, know that I am renewing your strength by My inexhaustible supply of My almighty Spirit that will rejuvenate you and restore your youthfulness. Just come and get it, says the Lord! You will NOT be denied.