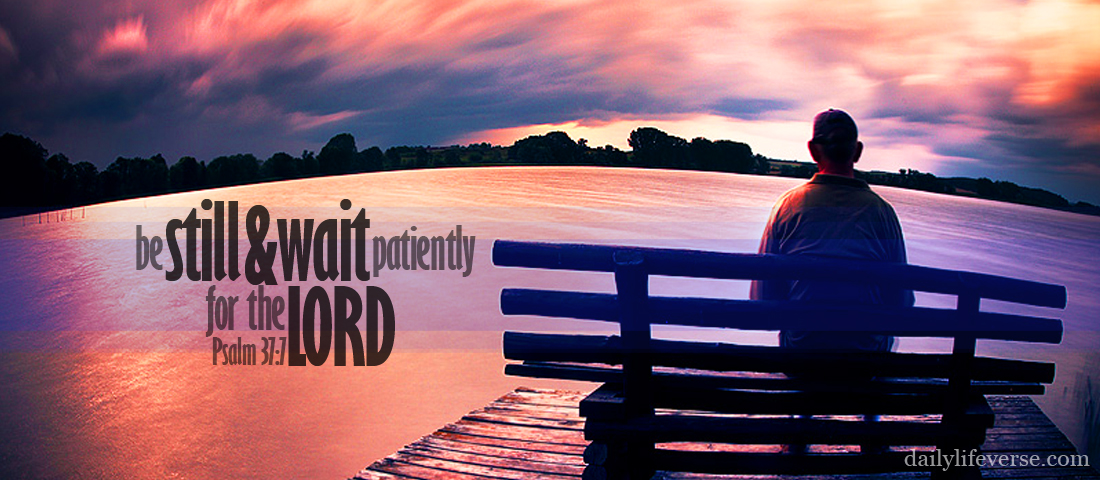 Rest and wait patiently upon Me, and I will bring it to past, says the Lord.  I Am speaking of the desires of your heart.  You are ringing your hands again.  That is not trusting Me.  Do you want the controls back in your life, or are you giving them to Me?  When you had them all by yourself it wasn't what you had planned to be, was it, says the Lord.  So don't take the controls back.  Give up controlling everything and everyone around you and let Me be in charge.  Give it back to Me, says the Lord.  It is when you are not resting in Me that you become impatient.  That is NOT making you joyful!  That is shifting the load that you gave Me as you were yoked up with Me back on your own shoulders. You were weighed down with them before until you thought they would crush you.  I didn't need a break, says the Lord.  So transfer them back to Me!   I know that it is hard for you to wait, but pushing forward without Me only causes you frustration.  WAIT ON ME!  I WILL BRING IT TO PASS!
I will bring you to your desired position in Me, if you will trust the steps that I am ordering for you.  There are no short cuts to your destiny.  TRUST AND OBEY MY VOICE, says the Lord.  I AM SPEAKING!  I cannot be heard amid all the racket going on around you. You must come into My presence and become quiet before Me. Still all the other voices and squelch all the external noise. Then you will hear MY voice.  IT IS SOFT and reassuring.  It is precise, and IT IS PEACEFUL.  When you lack peace, it is because you are listing to another sound, another voice.  MINE BRINGS ABSOLUTE PEACE and rest.  My voice is sweet to your heart.  YOU HAVE HEARD it plenty of times before and you also know that your voice is not Mine.  You did it your way many times and you did not like the outcome. Now come and do it My way.  When you become fretful and anxious, that is not from Me and that is not restful.  Resting is ceasing from your anxious activity.  Come silent.  Come and wait on Me.  My tender voice is constantly speaking to you.  Will you listen now?  Unburden yourself.  Cast the cares of those you love on Me.  I care for you and all those you care for, says the Lord.  REST in Me and wait patiently for Me to act, and My easy yoke and light burden will bring you nothing less than release and relief.  Are you ready?  Shift.  Sigh.  Breathe deeply.  Be refreshed!  REST now, and wait patiently.  I will bring it to past effortlessly on your part, as you place your complete reliance and trust upon Me, says the Lord.
Donate to Prophetic Light
Prophet Dr. June Reinke has been the Senior pastor of Prophetic Light International,Bible School and Christian Ministries, Inc. in Dade City, Florida for over 29 years.She has been a revivalist, author and has operated in the prophetic gift, including Word of Knowledge for decades.She has experienced prophetic dreams, visions for many years. Healing, deliverance and creative miracles are among the manifestations of the Spirit that have occurred in her ministry.She is also a graduate of Tyndale Theological Seminary in Ft. Worth, Texas, and earned her MA degree in counseling From Central Michigan University.The physical church, situated at 36134 Clinton Avenue, Dade City, Florida,is called Prophetic Light Gathering Place.It is not a conventional church.but led by the Holy Spirit.She does on spot ministry, prophecy, and impartation, as the Holy Spirit and Gifts of the Spirit are in operation in the meetings.Her desire is that everyone who attends has a genuine encounter with the LORD, and be forever changed.
Latest posts by June Reinke (see all)