Donate to Prophetic Light (PayPal)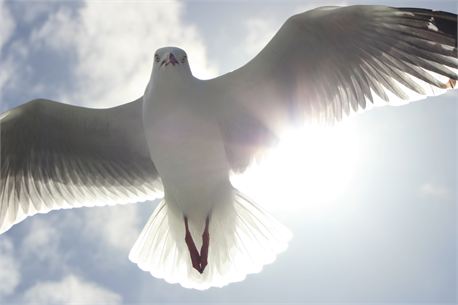 I Am a covering for you as you abide under the shadow of My wings. I Am your shelter from the storms of life. I Am a shield from the heat of the day. I Am your place of safety always. I Am your peace. Come and find rest in My presence and glory, says the LORD. There is no turmoil in Me. There us no lack in Me. There is only joy and gladness. Do not allow the concerns of your life to keep you away from My presence. It is with Me that you will find the comfort and the tranquility that you are longing for. It is in Me that you will find abundant life. Do not accept that the pressures on the outside are greater than My Spirit on the inside of YOU. I Am the Greater ONE that resides within you, and I Am with you. I want to enjoy sweet fellowship and friendship with you. It is a place of joy as you abandon yourself to Me and empty yourself so that I can fill you with My Spirit and power and glory, says the LORD.
Lay aside the cares of your life and unburden yourself as you shift every one of them upon ME. I will carry all of the load as you connect with ME. My easy yoke and light burden await as you allow Me to carry all of them as well as you. There is nothing too great for ME, and you are not a problem to Me. Come as you are, and trust that I welcome you in My presence. I will make a way for you when there is no way that you can see, and will create a door for you to go through where there is none. It is My desire to manifest My power and My glory in the midst of you and to put Myself on display on your behalf. You are My beloved child, and nothing is beyond My ability to perform. I say YES to the desires of your heart, for I Am able to do all things, and I will bring it to pass and bring you into the fullness of MY blessings that I have reserved for you, says the LORD.
Latest posts by Prophet June Sheltrown
(see all)
Donate to Prophetic Light (PayPal)