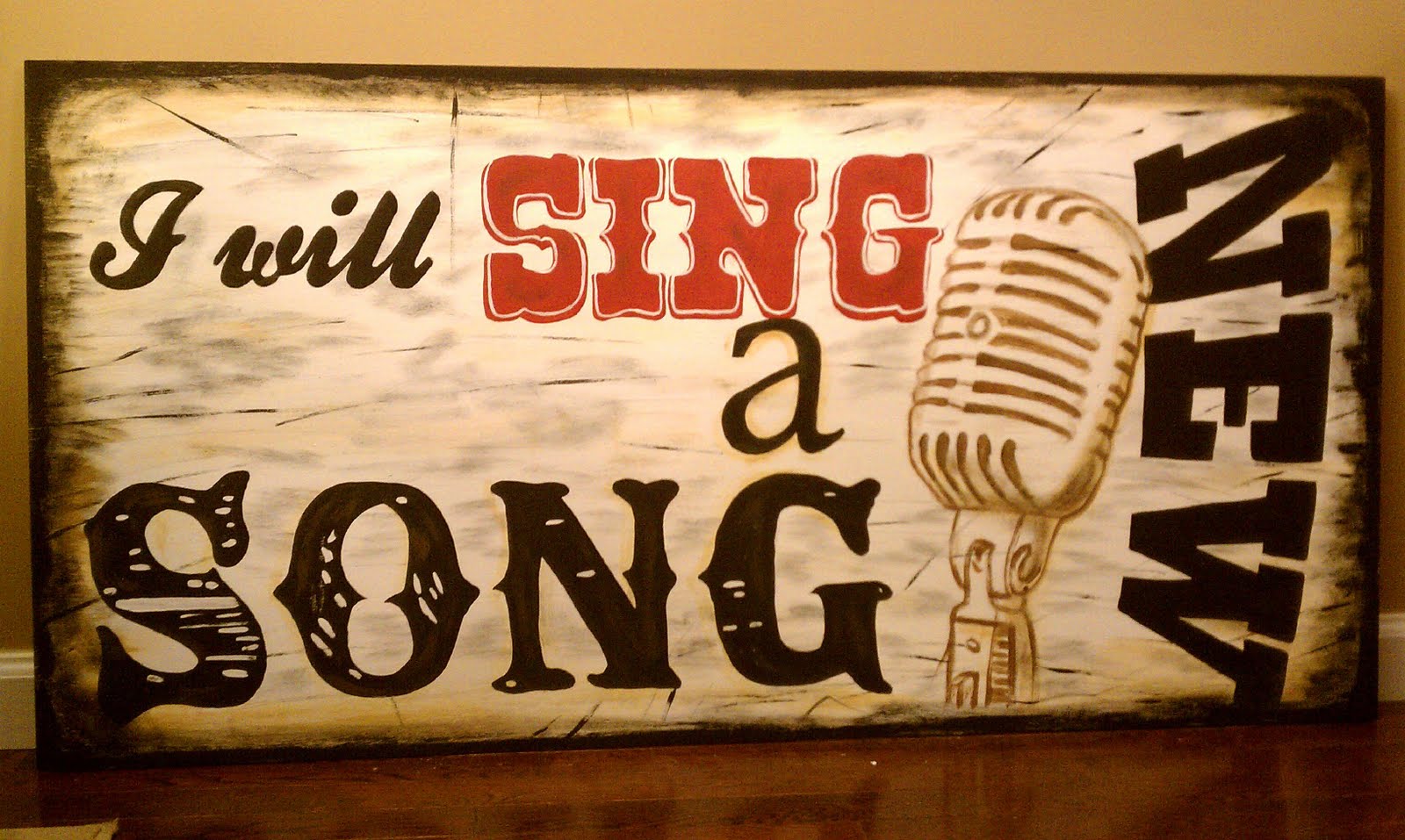 Sing onto Me a new song, says the Lord. Yes, let your heart and voice sing! Let the song of praise and thanksgiving flow out of you! I inhabit your praise. Let melodies of My loving kindness flood your very soul, for I Am magnified in the midst of you! My name is great! Sing of My wonderful love and mercy for you! Let your own heart sing a love long to Me! Do not sing the blues, says the Lord. Do not meditate on the problems that you face or the negative reports around you. Think of who I Am in your life! Think of the good things that I have promised you in My Word! Let your thoughts gravitate toward this, for where your thoughts take you, that is where you will be. You cannot sing onto me and make melodies of praise onto Me and maintain a position of depression and defeat, says the Lord. Yes, lift up your heart to Me in complete praise and worship. I Am not a God of gloom. I did not author defeat, but victory. I Am the God of all comfort. Old tunes of dirge and sadness do not lift you! Sing of victory in Me! Let faith arise in your heart, says the Lord.
I Am singing a love song to you, My beloved. Listen to the echo of My song in your heart! My heart sings when I think upon you. Will your heart sing as you think upon Me? Rejoice now and always, says the Lord. Rejoice that I Am with you, in you, undergirding you, strengthening you, providing for you, helping you, equipping you, covering you with My feathers, and rejoicing over you! Yes! I rejoice over you! Rejoice in Me always, says the Lord. The enemy cannot stand the sound of praise that comes from your heart to Me. He will flee from the scene, for where I actively abide, he cannot remain. Where My thoughts prevail in you, his illegitimate pessimistic, condemning thoughts evaporate. Change the atmosphere all around you with My powerful presence with melodies of praise, and the darkness will disappear, as My light pierces through, the depression will leave as you put on the garment of praise, the mourning will cease to exist as you are anointed with the oil of joy that comes from My abiding presence and you will have prevailing peace! Yes, sing onto me a new song. Be joyful in Me, for I Am your unfailing God, and you are the song of My heart, says the Lord.
Donate to Prophetic Light
Prophet Dr. June Reinke has been the Senior pastor of Prophetic Light International,Bible School and Christian Ministries, Inc. in Dade City, Florida for over 29 years.She has been a revivalist, author and has operated in the prophetic gift, including Word of Knowledge for decades.She has experienced prophetic dreams, visions for many years. Healing, deliverance and creative miracles are among the manifestations of the Spirit that have occurred in her ministry.She is also a graduate of Tyndale Theological Seminary in Ft. Worth, Texas, and earned her MA degree in counseling From Central Michigan University.The physical church, situated at 36134 Clinton Avenue, Dade City, Florida,is called Prophetic Light Gathering Place.It is not a conventional church.but led by the Holy Spirit.She does on spot ministry, prophecy, and impartation, as the Holy Spirit and Gifts of the Spirit are in operation in the meetings.Her desire is that everyone who attends has a genuine encounter with the LORD, and be forever changed.
Latest posts by June Reinke (see all)