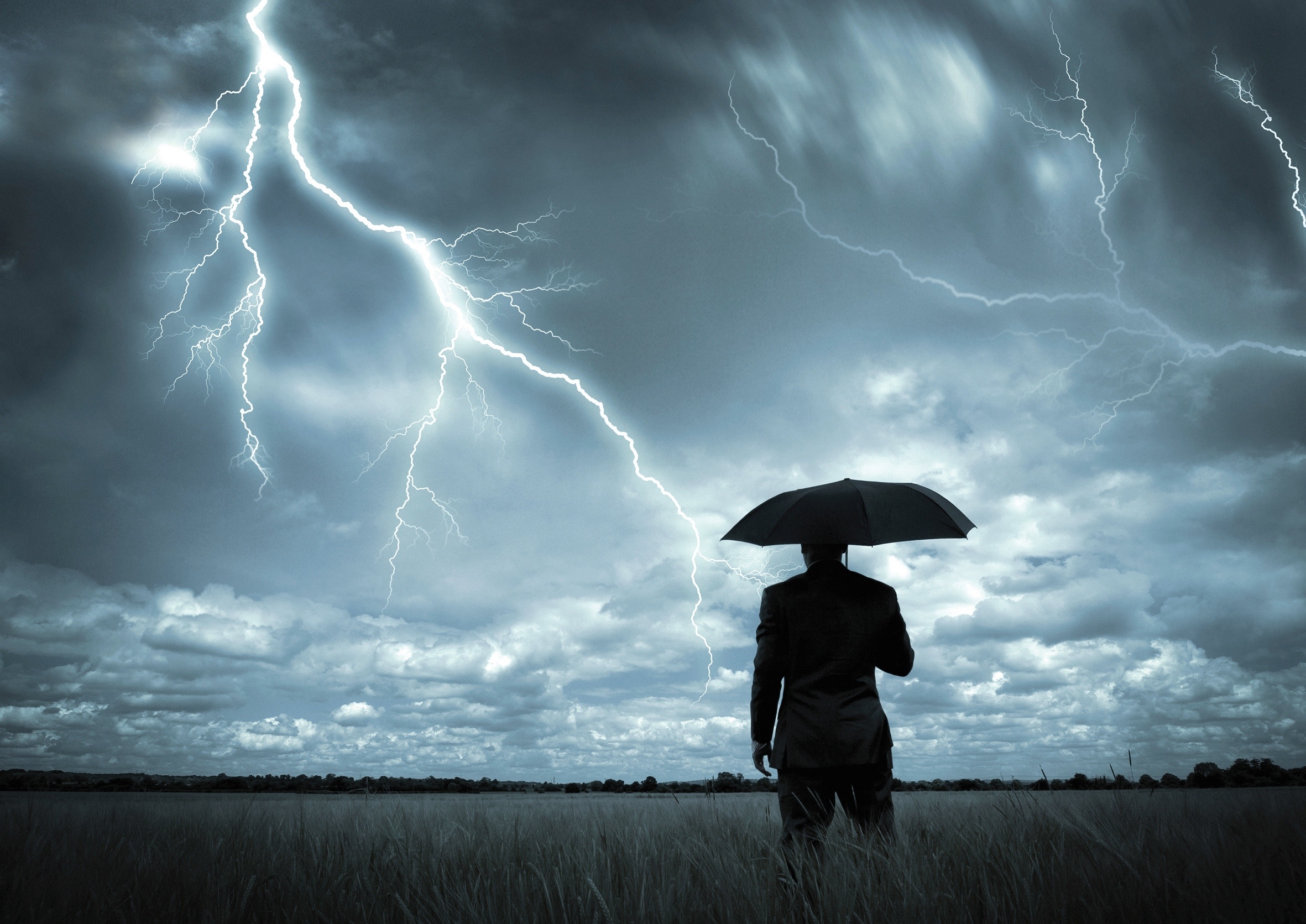 I Am undergirding you so that the present storm doesn't tear you apart and take you down, says the LORD.  It is My help that will keep you from destruction from the most violent winds of adversity.  Nothing can defeat you or destroy your destiny that is fixed in ME, says the LORD.  The monster storm is not bigger than Me. Because the enemy is no match for Me the same applies to you.   I Am Emanuel with you, and in you….the Greater One, and I call you unconquerable, says the LORD.  There is nothing to fear, for your well-being and safety and security is FIXED in ME.  I will make you unshakable and unmovable, always abounding in every good work, as I will always bring you into the safety of the harbor unscathed and untouched by the storms, says the LORD.
Nothing threatens me, so do not let anything intimidate you.  Place your faith and confidence in Me, for I laugh at the storms. I make fun of the enemy.  I already know that the efforts of the dark one and his cohorts are futile. I have already called the fight. The battle is always Mine, and there is no loss or damage for Me, so there can be none for you.  I Am with you always to help and uphold you.  Though the enemy is relentless and the winds of adversity increase, just know that nothing can take you out of My hands, and I will never let you go.  Hold your head up high in defiance of the storm and proclaim,  "PEACE!  Be still!  For when you speak it boldly, I will accomplish it.  There shall be a great calm and you will arrive safely at your destination without damage or loss, says the LORD.
Prophet Dr. June Reinke has been the Senior pastor of Prophetic Light International,Bible School and Christian Ministries, Inc. in Dade City, Florida for over 29 years.She has been a revivalist, author and has operated in the prophetic gift, including Word of Knowledge for decades.She has experienced prophetic dreams, visions for many years. Healing, deliverance and creative miracles are among the manifestations of the Spirit that have occurred in her ministry.She is also a graduate of Tyndale Theological Seminary in Ft. Worth, Texas, and earned her MA degree in counseling From Central Michigan University.The physical church, situated at 36134 Clinton Avenue, Dade City, Florida,is called Prophetic Light Gathering Place.It is not a conventional church.but led by the Holy Spirit.She does on spot ministry, prophecy, and impartation, as the Holy Spirit and Gifts of the Spirit are in operation in the meetings.Her desire is that everyone who attends has a genuine encounter with the LORD, and be forever changed.
Latest posts by June Reinke (see all)