Donate to Prophetic Light (PayPal)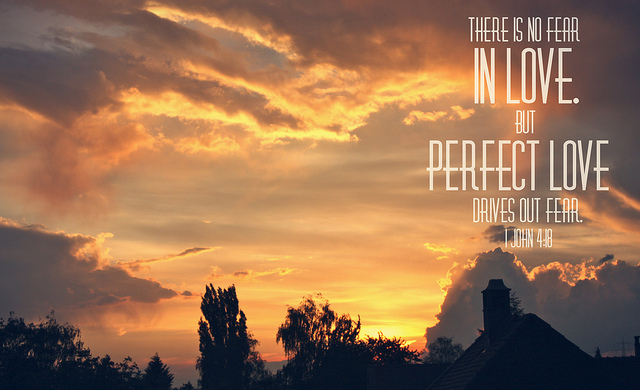 There is no fear in Love, says the Lord. My perfect love casts out all fear. I have perfect love for you. You can trust in My love that is unconditional for you. You can depend upon it. I will be with you all the way, for My love never fails. Love is of Me, for I AM love, says the Lord. My love for you does not cause you pain, and I will never withhold it from you. It endures forever. It is selfless, for because of My love for you, I went to the cross to redeem you as My Own. It exceeds any other love that you could ever experience, says the Lord. You are always on My heart and always in My thoughts. I will take care of every need that you have, and give you the desires of your heart as you entrust your care to Me. Do not fear. Fear is not of Me. I am surrounding you with My infallible love and mercy that is inseparable from you, says the Lord.
You can rest in My constant love, for it is not without hope. I have your best interest at heart and will not withhold any good thing from you. My love will carry you through every uncertainty, every storm in life, every difficulty, because I CANNOT CHANGE. I Am securing you in My love and will be the One that stands along side to help you at all times. Come and bask in My love that I have for you. Let Me embrace you, and hold you up and keep you from falling. The times and seasons change, but My love is unchangeable. My desire to fulfill you is never challenged. I will not forget My promises and I will not withdraw My Spirit from you. I will be with you wherever you go, and you will never be alone. Trust in Me, for the hope that I give you is not empty and futile. I will cause your dreams to be fulfilled as you receive of the benefits I daily load you with and provision everything that you need. Since I paid in full for your salvation because of My love by laying down My life for you, how will I not freely give you all things? Come and receive the fullness of My love for you that is inexhaustible and unrelenting, for nothing can separate you from My love and nothing can separate you from Me, says the Lord.
Latest posts by Prophet June Sheltrown
(see all)
Donate to Prophetic Light (PayPal)