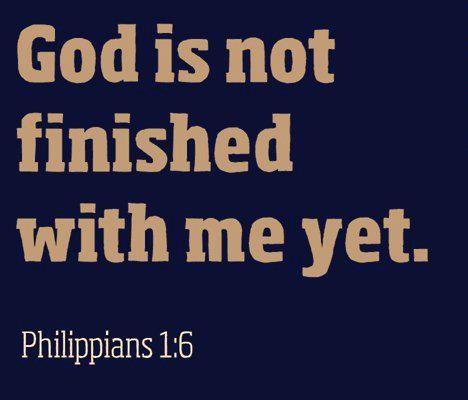 You are not done, it is not over and I AM not finished with you or what I have authored for you, says the LORD. I will be sanctified and glorified in you, says the LORD. My church will be glorious and powerful, not inept and mundane. I call for the spectacular and the unimaginable. I call for the fullness and the miraculous. I Am calling you to align yourself with the vision of My heart, says the LORD. Didn't I say that I would empower you with My SPIRIT? Didn't I tell you that I would show you things to come? Didn't I tell you that I would pour out My Spirit upon all flesh in the last days? Do you believe that your household will be saved? Do you believe that your sons and daughters will prophecy? The generations are mine and your children are my heritage, says the LORD. You belong to ME! I will not lose the generations and I am not finished with you, says the LORD.
I Am not discarding you from My called and chosen who will bring in the harvest. Do not look at your age and say that it is time to resign and let the youth finish what you have started. I AM going to blend and connect the generations for My glory and the flow and overflow of My Spirit. I will use the men and the women, the young and the old, the bond and the free, the rich and the poor, the lambs and the sheep. I will use you. Do not despair over the wasted years and the failed harvests that were blighted and disappointing, for I will cause the harvest to be great and you will be a part of those who rejoice with the reapers in My vineyard. I Am the Lord of the harvest. You will reap what you have sown and the bountiful harvest will not fail, says the LORD.
Prophet Dr. June Reinke has been the Senior pastor of Prophetic Light International,Bible School and Christian Ministries, Inc. in Dade City, Florida for over 29 years.She has been a revivalist, author and has operated in the prophetic gift, including Word of Knowledge for decades.She has experienced prophetic dreams, visions for many years. Healing, deliverance and creative miracles are among the manifestations of the Spirit that have occurred in her ministry.She is also a graduate of Tyndale Theological Seminary in Ft. Worth, Texas, and earned her MA degree in counseling From Central Michigan University.The physical church, situated at 36134 Clinton Avenue, Dade City, Florida,is called Prophetic Light Gathering Place.It is not a conventional church.but led by the Holy Spirit.She does on spot ministry, prophecy, and impartation, as the Holy Spirit and Gifts of the Spirit are in operation in the meetings.Her desire is that everyone who attends has a genuine encounter with the LORD, and be forever changed.
Latest posts by June Reinke (see all)