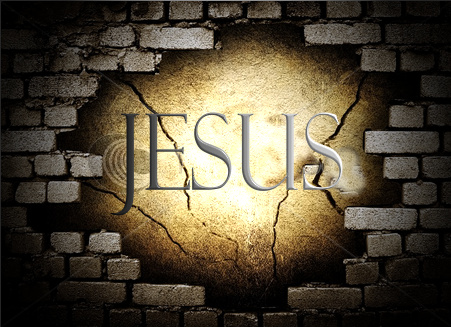 Your breakthrough is coming, says the Lord.  Do not give up when the enemy has increased his warfare against you.  It is only because he is losing the battle and the war.  I Am increasing My angelic power to assist you as you work toward the final push.  Not only will your breakthrough happen but you will push the enemy back.  You will take new ground for My Kingdom, says the Lord.  Do not become weary of the battle, for remember that this is My fight, and I have already defeated the evil one.  He has no ability to conquer you, and is using all that he has now to try to intimidate you.  Just keep fighting.  Keep your faith in Me.  You are on the winning team, for I Am with you, says the Lord, and you cannot lose.  The odds are not against you, but the odds are always against the dark one, for I cannot be defeated.  The greater weapons and greater power is with you, says the Lord.  The enemy knows that the fight has already been called, so he endeavors to deceive you into thinking that you are too weak to continue.  Do not listen to his lies.  Even now I am fortifying and strengthening you for the final victory that you will soon realize, says the Lord.
I have given you a warrior anointing, says the Lord.  You can boldly hold your ground in Me.  My Spirit is within and My power surrounds you.  I Am overshadowing you.  I Am undergirding you.  I stand by you to help.  I Have your back.  There is no such thing as losing, for I have insured your victory.  Stand up and proclaim that you are not able to be conquered because you belong to Me and My power to overcome belongs to you.  You will be the intimidator as you boldly stand your ground in Me and press forward to the breakthrough, says the Lord.  Your heart will rejoice when you are treading upon the enemy, releasing the captives that he had illegitimately held in bondage and liberating those who have been held prisoners.  Not only will your victory be seen, but others will have their breakthrough because of your warfare against the enemy.  My kingdom and power and glory will be proclaimed as you breakthrough the darkness into My marvelous light and possess your personal promised land of blessings, says the Lord.
Prophet Dr. June Reinke has been the Senior pastor of Prophetic Light International,Bible School and Christian Ministries, Inc. in Dade City, Florida for over 29 years.She has been a revivalist, author and has operated in the prophetic gift, including Word of Knowledge for decades.She has experienced prophetic dreams, visions for many years. Healing, deliverance and creative miracles are among the manifestations of the Spirit that have occurred in her ministry.She is also a graduate of Tyndale Theological Seminary in Ft. Worth, Texas, and earned her MA degree in counseling From Central Michigan University.The physical church, situated at 36134 Clinton Avenue, Dade City, Florida,is called Prophetic Light Gathering Place.It is not a conventional church.but led by the Holy Spirit.She does on spot ministry, prophecy, and impartation, as the Holy Spirit and Gifts of the Spirit are in operation in the meetings.Her desire is that everyone who attends has a genuine encounter with the LORD, and be forever changed.
Latest posts by June Reinke (see all)