Donate to Prophetic Light (PayPal)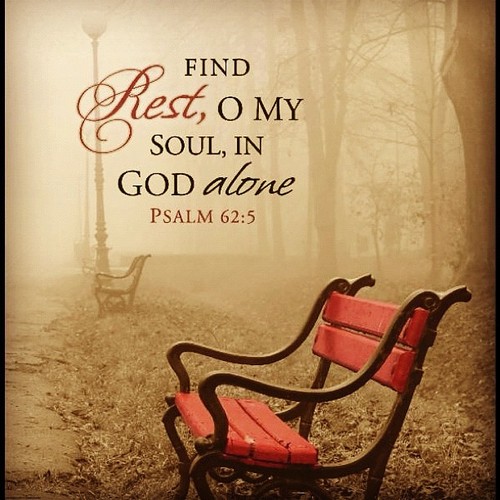 I Am your resting place, says the LORD. I Am that place of peace and serenity. Come and enter into My rest that awaits you in My presence. There with Me you will find tranquility. There you will find comfort. I will comfort you on every side as I embrace you and keep you close to My heart. Come and quiet yourself in My presence and still your own racing thoughts. My thoughts are higher than yours, so let Me take care of the things that boggle your mind. I do not have to pour over them. I know how to handle all of them and it requires no effort on My part. All things are subject to Me and nothing that you need is ignored. I Am gentle and kind and I want you to cease from your own labors and find rest in ME, says the LORD.
Cast all your care upon Me. Lean on Me. I will never fail you. I will not leave you even when you have made bad choices and brought many things upon yourself. I will restore life to you and reverse the things that have caused you grief. I will destroy the works of the devil that has made havoc of your life and will restore the wasted years. I Am good for it. Do not look back but look for what lies ahead. The regret of yesterday will only stifle you today and keep you from going forward. All that is of the past is dead, says the Lord, for I have cleansed you from all unrighteousness and made you a brand new person in Me, says the LORD. It is My shed blood and broken body that has cleansed you and brought you into My kingdom that is without end. Have faith in ME and MY faithfulness for you that is unchanging and forever, says the LORD.
Latest posts by Prophet June Reinke
(see all)
Donate to Prophetic Light (PayPal)