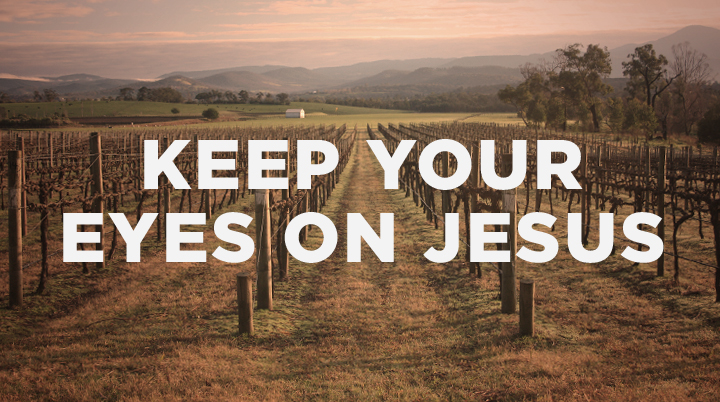 Look forward, says the LORD. Keep your eyes on what is ahead. Move forward. Pick up your feet and walk in the lighted path that I have cleared for you. Step into the light! Step into your purpose. It is before you! It is NOT over. I Am not finished with you. You are not done! I have much for you to accomplish for My kingdom. You are not too old. You are not too young. I Am the ageless One, and it is not about your age! Stop limiting Me by your small mind-set and let My mind be in you. I have need of YOU! You have purpose. I AM IT! There is room for you! I value you and created you to uniquely fit into My kingdom and be empowered to do what I have called you to do. IT IS NOT TOO LATE. I Am not on your timetable, for I have created time. Your times are in MY hands and since I AM not done, you are not either, says the LORD.
Stop asking when. Stand up on your feet at attention and PAY ATTENTION to ME. I will give you orders as I command every step that I want you to take. JUST WALK out MY WILL. Just walk out My plan for you. Just walk out My purpose for you. No back tracking, no circling back, no obstacle course, no curves, no side roads, just the straight and narrow path that I have prepared for YOU! I will keep you steady on your feet, on the path, on the road to your miracle, on your course, on time, says the LORD. DO NOT FRUSTRATE yourself with steps that seem to slow. I set the pace. You will finish the course as you opt to KEEP THE FAITH in ME, regardless of what others believe. BELIEVE IN ME, says the LORD and when it is time to pick up the pace, I will accelerate you, for I AM IN CONTROL, and YOU WILL REACH THE FINISHED LINE as a winner. You will not come in last place, but you are in the perfect place in Me and you will wear the victor's crown as you complete your destiny in ME and fulfill every purpose that I have for you under the sun, says the LORD.
Donate to Prophetic Light
Prophet Dr. June Reinke has been the Senior pastor of Prophetic Light International,Bible School and Christian Ministries, Inc. in Dade City, Florida for over 29 years.She has been a revivalist, author and has operated in the prophetic gift, including Word of Knowledge for decades.She has experienced prophetic dreams, visions for many years. Healing, deliverance and creative miracles are among the manifestations of the Spirit that have occurred in her ministry.She is also a graduate of Tyndale Theological Seminary in Ft. Worth, Texas, and earned her MA degree in counseling From Central Michigan University.The physical church, situated at 36134 Clinton Avenue, Dade City, Florida,is called Prophetic Light Gathering Place.It is not a conventional church.but led by the Holy Spirit.She does on spot ministry, prophecy, and impartation, as the Holy Spirit and Gifts of the Spirit are in operation in the meetings.Her desire is that everyone who attends has a genuine encounter with the LORD, and be forever changed.
Latest posts by June Reinke (see all)