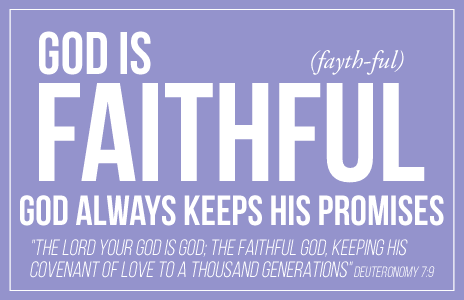 Consider ME, says the LORD. Remember My works of old! What I have done in the past will not only be duplicated, but multiplied. I Am a Faithful GOD that keeps covenant with you. I cannot and will not fail. I Am unchanging! Signs and wonders, miracles and healing is what I have done, Am doing and will perform! Be mindful of the record of what I did so that you can anticipate what I will do for you! Look at how I took the five little loaves and two small fishes and blessed then and broke them and had them distributed to feed the thousands, and after every need was met, there was much more left over than what there was at the beginning. I provided water in the wilderness for the millions, and they and their flocks drank. I rained down manna from heaven and gave them angel's food daily, says the LORD. I have not changed. They were fed and sheltered in the wilderness; they were led every step of the way. I Am El Shaddai, your God that is more than enough, big enough and powerful enough to give you MORE than you can ever ask or think or imagine. I will lead and guide you, for you are not out of MY sight, and I Am with you always. NOTHING, absolutely NOTHING is impossible with ME, says the LORD.
I can make a way were there is no way. I AM THE WAY. I can create something out of nothing. I do not need any help! I Am your Great Shepherd, the Great Physician, the Great I Am in the midst of you, and I will provide for you. You will not go hungry or be without water. I will shelter you, for I will be your help as you entrust Me with your life always. Do not let the circumstances become the challenge. Let Me be your focus and pursuit and let your faith become unwavering. For the trying of your faith is to produce a new level of strength that will not be dependent upon any person, place or thing, as you totally see Me as your SOURCE and lean upon Me rather than your own understanding. BELIEVE that I Am your ALL IN ALL at all times and trust that MY HAND will provide for you. Entrust everything to Me, for I will open MY hand wide for you and open the door for you that I create as you totally lean upon Me and forsake what you can do and let ME do what I can do, which is EVERYTHING and unlimited, says the LORD.
Donate to Prophetic Light
Prophet Dr. June Reinke has been the Senior pastor of Prophetic Light International,Bible School and Christian Ministries, Inc. in Dade City, Florida for over 29 years.She has been a revivalist, author and has operated in the prophetic gift, including Word of Knowledge for decades.She has experienced prophetic dreams, visions for many years. Healing, deliverance and creative miracles are among the manifestations of the Spirit that have occurred in her ministry.She is also a graduate of Tyndale Theological Seminary in Ft. Worth, Texas, and earned her MA degree in counseling From Central Michigan University.The physical church, situated at 36134 Clinton Avenue, Dade City, Florida,is called Prophetic Light Gathering Place.It is not a conventional church.but led by the Holy Spirit.She does on spot ministry, prophecy, and impartation, as the Holy Spirit and Gifts of the Spirit are in operation in the meetings.Her desire is that everyone who attends has a genuine encounter with the LORD, and be forever changed.
Latest posts by June Reinke (see all)