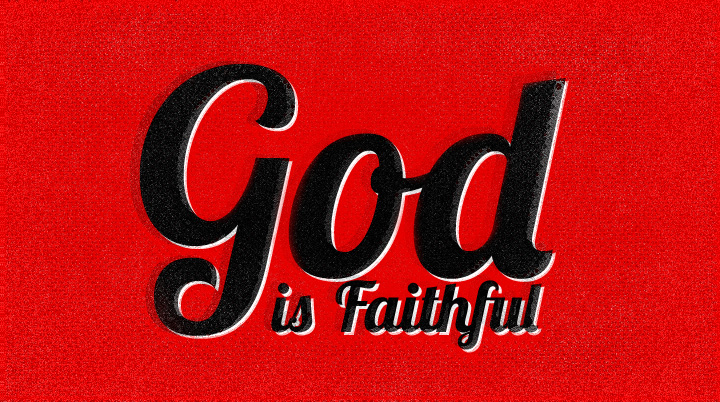 Consider My faithfulness to you, says the LORD. Consider My consistency in your life. I have always provided for you. I have always been there with you. I have never condemned you. I have never abandoned or abused you. I have never lied to you. I have been faithful and just, and I have justified you, even as you have trusted in Me. I have given you My righteousness and I have forgiven and forgotten your sins as you have asked. There is no record of them in heaven and there should be no record of them on earth, says the LORD. I have cleansed you from all unrighteousness and there is no spot, wrinkle or blemish in you. My blood that was shed for you has removed every mark and even the hidden and unknown sins have been eradicated from you as you stand in Me and My righteousness, says the LORD.
I said NO CONDEMNATION, and that is just what I mean. NONE! NONE! There are NO accusations from the enemy that will hold up in My courts, says the LORD. I Am your defense and I Am the judge! I say, "NOT GUILTY!" I have pardoned you, and the pardon is not able to be reversed! I have made you clean and holy, and linked My name with yours. I Am the righteous One, the HOLY ONE, and I Am your righteousness and holiness. I will judge those who judge you and I will condemn those who condemn you. I will fight against those who contend against you and you will be vindicated by Me, says the LORD! For what I have cleansed let NO MAN call unclean. What I have called and sanctified, let No man call common or ordinary. I have cleansed you, called you, sanctified you and made you holy onto Me. I have set you on high as a spectacle of My goodness and mercy. You are My workmanship and I have beautified you and empowered you by My Spirit, says the LORD.
Donate to Prophetic Light
Prophet Dr. June Reinke has been the Senior pastor of Prophetic Light International,Bible School and Christian Ministries, Inc. in Dade City, Florida for over 29 years.She has been a revivalist, author and has operated in the prophetic gift, including Word of Knowledge for decades.She has experienced prophetic dreams, visions for many years. Healing, deliverance and creative miracles are among the manifestations of the Spirit that have occurred in her ministry.She is also a graduate of Tyndale Theological Seminary in Ft. Worth, Texas, and earned her MA degree in counseling From Central Michigan University.The physical church, situated at 36134 Clinton Avenue, Dade City, Florida,is called Prophetic Light Gathering Place.It is not a conventional church.but led by the Holy Spirit.She does on spot ministry, prophecy, and impartation, as the Holy Spirit and Gifts of the Spirit are in operation in the meetings.Her desire is that everyone who attends has a genuine encounter with the LORD, and be forever changed.
Latest posts by June Reinke (see all)