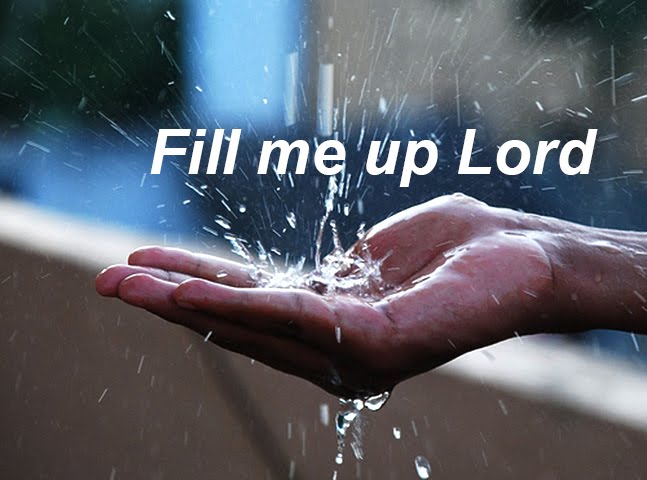 Empty yourself out and come into My presence, and let Me fill you with the new wine that will make your heart glad and give the fresh bread of My presence, says the LORD. Eat and drink freely. I have loaded My table with good things for you as you come and have fellowship with Me and feast. You have eaten the bread of sorrow long enough. You have drunk the bitter cup down to the dregs. You have tasted the things that the enemy has fed you with, and found them to be rottenness in your bones. You have heard the lies of the enemy and have witnessed the doctrines of devils and demons that are called tasteful and nutritious, only to see that they devour and destroy rather than energize and build you up. Avoid that table, and come to Mine, where you will receive the bread of life, says the LORD.
Come and drink out of My wells of salvation, the pure waters of life that will give you joy. There is joy in MY presence, not condemnation and reprisal. You will grow as you drink the milk and meat of My WORD what I serve. You will become strong and full of vitality and energy. My WORD is GOOD! Taste and see that I AM GOOD, says the LORD! For My table is spread with joy for your sorrow, peace for your trouble, healing for your infirmities. I give life and liberty, not bondage and fear. I have no sickness to offer you, and I will take the cup of trembling out of your hand and place it in the hands of your enemies, as you come to Me and fellowship with Me and partake of My goodness and mercy and renewable compassions daily. For you will be refreshed in My presence and receive unspeakable joy and peace and pleasure as you enjoy the good things that I have prepared for you, that await you, says the LORD. COME!
Donate to Prophetic Light
Prophet Dr. June Reinke has been the Senior pastor of Prophetic Light International,Bible School and Christian Ministries, Inc. in Dade City, Florida for over 29 years.She has been a revivalist, author and has operated in the prophetic gift, including Word of Knowledge for decades.She has experienced prophetic dreams, visions for many years. Healing, deliverance and creative miracles are among the manifestations of the Spirit that have occurred in her ministry.She is also a graduate of Tyndale Theological Seminary in Ft. Worth, Texas, and earned her MA degree in counseling From Central Michigan University.The physical church, situated at 36134 Clinton Avenue, Dade City, Florida,is called Prophetic Light Gathering Place.It is not a conventional church.but led by the Holy Spirit.She does on spot ministry, prophecy, and impartation, as the Holy Spirit and Gifts of the Spirit are in operation in the meetings.Her desire is that everyone who attends has a genuine encounter with the LORD, and be forever changed.
Latest posts by June Reinke (see all)