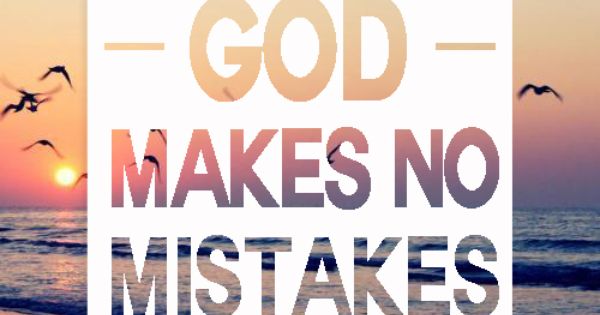 I Am a GOD of detail, says the LORD. I do things right! There is nothing that I do that is imperfect. I work in the seen and the unseen. I do what is known and unknown. I fit everything precisely in order and there are no missing links or elements. Everything is in decency and order that I do. I make NO MISTAKES. I do not have to make anything over, for I get it right the first time. Everything that I do is valuable and good, says the LORD. Everything that I do is on schedule, for there are NO delays or set-backs for ME. Nothing will cause me to withdraw My plan and there are no detours. It is a straight path, a perfect time and a complete and precise work that I Am doing with you and for you and through you, says the LORD. For you are MY WORKMANSHIP, and I cannot fail to perfect that which concerns you.
Can I lie? Can I be overcome? Can My will be contested? I Am GOD Almighty, and What I say, goes! There is no second guessing when it pertains to ME. I Am good for My Word! It is infallible. I cannot fail. Let your heart be fixed in faith and trust in what is unchanging, what is secure, what is sure, what is trustworthy, what is everlasting and what is not able to be altered. That is ME and Y WORD and MY WORK, says the LORD. For I Am an absolute that cannot be blown away by any storm, overtaken by any power or out-witted. I own the earth. I control it. I AM your GOD and you are MY people. Be assured that if I promised it, I will do it. When I do it, it will be a perfect work without flaws, snags, or blemishes. I have called My spotless church, My sanctified ones, and My chosen Ones, and they are clean. They are pure. They are holiness onto Me. They will be empowered to do the Work and they will bring in the sure harvest into My kingdom for My glory, says the LORD. For My will shall be done, My Work shall go forward, and it shall be complete in righteousness and accomplished by My Spirit through glorious church, my called out ones, says the LORD.
Donate to Prophetic Light
Prophet Dr. June Reinke has been the Senior pastor of Prophetic Light International,Bible School and Christian Ministries, Inc. in Dade City, Florida for over 29 years.She has been a revivalist, author and has operated in the prophetic gift, including Word of Knowledge for decades.She has experienced prophetic dreams, visions for many years. Healing, deliverance and creative miracles are among the manifestations of the Spirit that have occurred in her ministry.She is also a graduate of Tyndale Theological Seminary in Ft. Worth, Texas, and earned her MA degree in counseling From Central Michigan University.The physical church, situated at 36134 Clinton Avenue, Dade City, Florida,is called Prophetic Light Gathering Place.It is not a conventional church.but led by the Holy Spirit.She does on spot ministry, prophecy, and impartation, as the Holy Spirit and Gifts of the Spirit are in operation in the meetings.Her desire is that everyone who attends has a genuine encounter with the LORD, and be forever changed.
Latest posts by June Reinke (see all)