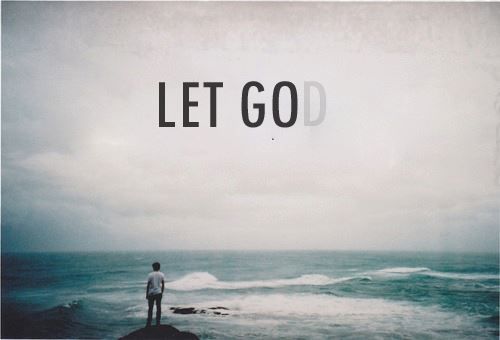 Give it up, give it over, all to Me, says the LORD. Let me direct your path. Take the steps that I order. It is not a hop, skip or a jump, but steps. They are in front of you. Your past taught you things, but that is not the direction that you are to go. Past is past and the past is not your future. It is not to direct you. It is not to detain you, It is not to be repeated. It is not to define you and not the direction at all. Look ahead. Do not study the past, for your thoughts will take you in that direction, and I want you to go forward. Think about where you are going as I give you NEW VISION. For repeat and redo is not My idea. You are growing and changing, and the things that were bitter and difficult were things I brought you through. You are not stuck in them. They didn't box you in or keep you a prisoner of them. Walk free, for when I liberated you from bondage, I liberated you from your past. I gave you a new identity.
It is My blood that cleansed you from ALL unrighteousness. It is My blood and finished work on the cross that made you new, as you received MY FINISHED WORK on the cross for you. It is finished. I gave Myself and My Life for YOU to make you a NEW creature. I gave you LIFE! I gave you light! I have you freedom! I broke the chains of bondage, destroyed the works of the enemy against you and opened the prison doors for you and set you at liberty, simply because you called upon MY name and received what I did for you. This was a new beginning for you. You are NOT to go back into the prison, the darkness, the defeat, the despair, for that cannot hold you and that is not where you belong. Walk free in the liberty that I have given you, says the LORD. You do not belong in the places you were, for the things that pertain to light and life are now yours.
Donate to Prophetic Light
Prophet Dr. June Reinke has been the Senior pastor of Prophetic Light International,Bible School and Christian Ministries, Inc. in Dade City, Florida for over 29 years.She has been a revivalist, author and has operated in the prophetic gift, including Word of Knowledge for decades.She has experienced prophetic dreams, visions for many years. Healing, deliverance and creative miracles are among the manifestations of the Spirit that have occurred in her ministry.She is also a graduate of Tyndale Theological Seminary in Ft. Worth, Texas, and earned her MA degree in counseling From Central Michigan University.The physical church, situated at 36134 Clinton Avenue, Dade City, Florida,is called Prophetic Light Gathering Place.It is not a conventional church.but led by the Holy Spirit.She does on spot ministry, prophecy, and impartation, as the Holy Spirit and Gifts of the Spirit are in operation in the meetings.Her desire is that everyone who attends has a genuine encounter with the LORD, and be forever changed.
Latest posts by June Reinke (see all)