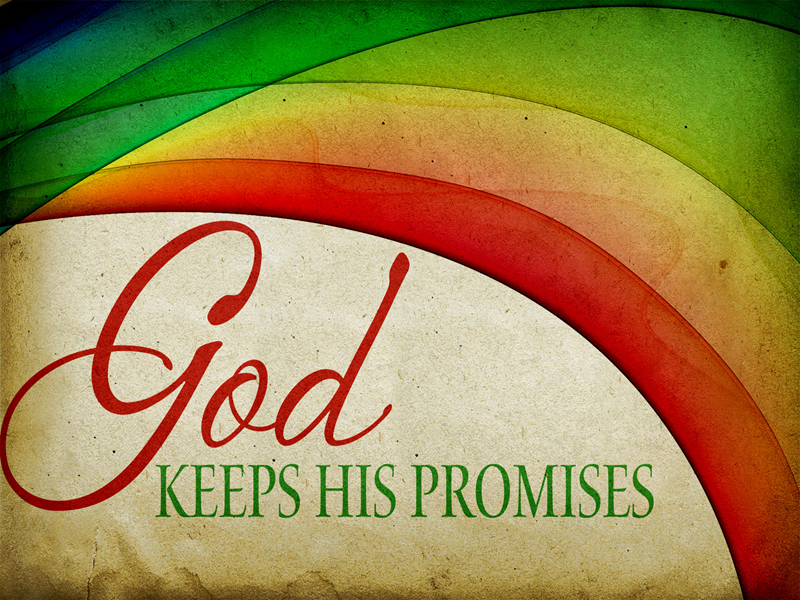 My promises are true, says the LORD, for I cannot lie. I Am a promise keeper. I Am not looking for an out so that I don't have to fulfill what I have told you I will give you. There is no impossibilities with ME. NONE! YOU are not an impossibility. Do not disqualify yourself or look for any reason as to why I will not fulfill the desires of your heart. I said I will! Trust in ME, for as I Am the Way, it is simple for Me to make a way for you. I Am the truth, and there is NO untruth in Me. I Am life, and there is no death or disappointment in ME. The promises and provisions are not going to die, but live! They are not past the point of possibility with ME! You are not required to make it happen or see how it is going to be done. THAT IS MY WORK, and MY will and work and Word are the same, says the LORD.
When I speak it, it is done, just as I said, "Let there be light." And as there was light, and no power could stop it from coming into being, no power can stop My WORD that I have spoken concerning you from coming into existence in your life. I AM GOD and cannot be mocked, detained, denied or directed. MY WORD STANDS! Do not become as Sarah of old who laughed when she heard that she would conceive and bear a child in her old age. She was limited in her thinking and her faith. But I was not subject to her unbelief. I SAID IT, and I DID IT! Do not laugh at the impossibilities that I will turn around and make possible, but laugh at the enemy who cannot tell the truth, cannot stop MY TRUTH from being fulfilled and cannot make good on his lies. I Am good for MY WORD, and I will bring it into being, for I will do the spectacular and miraculous in your life and you will embrace the TRUTH of what I have decreed over you and your life, says the LORD.
Donate to Prophetic Light
Prophet Dr. June Reinke has been the Senior pastor of Prophetic Light International,Bible School and Christian Ministries, Inc. in Dade City, Florida for over 29 years.She has been a revivalist, author and has operated in the prophetic gift, including Word of Knowledge for decades.She has experienced prophetic dreams, visions for many years. Healing, deliverance and creative miracles are among the manifestations of the Spirit that have occurred in her ministry.She is also a graduate of Tyndale Theological Seminary in Ft. Worth, Texas, and earned her MA degree in counseling From Central Michigan University.The physical church, situated at 36134 Clinton Avenue, Dade City, Florida,is called Prophetic Light Gathering Place.It is not a conventional church.but led by the Holy Spirit.She does on spot ministry, prophecy, and impartation, as the Holy Spirit and Gifts of the Spirit are in operation in the meetings.Her desire is that everyone who attends has a genuine encounter with the LORD, and be forever changed.
Latest posts by June Reinke (see all)