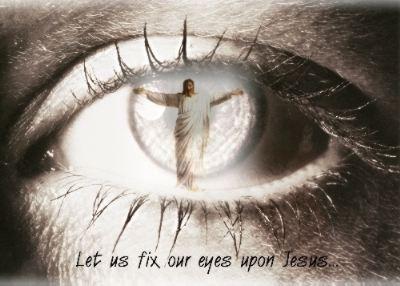 Open your eyes to see what I want you to see, says the LORD. Open your ears to hear My voice. I Am speaking. Silence the voices around you. Do not pay attention to the difficult circumstances that are screaming and vying for your attention. They are only distracting you from My still, small voice. Quiet yourself.
Lose your own opinions and stop relying on the opinions of others. I AM THE WAY. I AM THE TRUTH. I Am the LIFE. I AM THE LORD! LISTEN! LISTEN! LISTEN! Quiet yourself. BE STILL! BE STILL and KNOW that I AM GOD with you and in the midst of you. Yes, I AM The ONLY GOD. Place your attention upon Me, and only ME. You will go in the direction that your attention takes you. Let ME order your steps in peace and quietness, calmness and POWER. For I do not have to kick and scream, shout and thunder. I WORK and none can stop ME. My thoughts become My decrees. My decrees become reality. Nothing can resist Me and there is no power that can conquer Me or deter Me from working on your behalf as My beloved child, says the LORD.
Believe that My power in you is ultimate and undefeatable. I have made you like Me to be a voice in the earth that cannot be overpowered. Speak what I Am saying and see through My eyes. You will see victory in advance of the battle. You will see increase and not reversals. You will see things in progress and not being torn apart. You will see My manifest, tangible glory at work and not even be side-tracked by the natural that is  subject to My supernatural ever-present power, says the LORD. I give you new vision so that you will not only see, but you will MOVE in the direction of LIFE and POWER. The power that comes from My SPIRIT in you  is progressive, building, creating, illuminating, healing, forceful and undefeatable. I give you this to use, not to be on the bench as an observer. Move in the realm of MY VISION in you. SPEAK boldly what I AM SAYING, and do not even look at what the enemy is attempting to do. LOOK ONTO ME! Why pay attention to him as if he can ever win. He is defeated. I AM undefeatable, and you will not be able to be defeated as you stand in complete confident faith and trust in Me and My infallible Word and walk in the vision that I=
have given you, says the LORD.
Donate to Prophetic Light
Prophet Dr. June Reinke has been the Senior pastor of Prophetic Light International,Bible School and Christian Ministries, Inc. in Dade City, Florida for over 29 years.She has been a revivalist, author and has operated in the prophetic gift, including Word of Knowledge for decades.She has experienced prophetic dreams, visions for many years. Healing, deliverance and creative miracles are among the manifestations of the Spirit that have occurred in her ministry.She is also a graduate of Tyndale Theological Seminary in Ft. Worth, Texas, and earned her MA degree in counseling From Central Michigan University.The physical church, situated at 36134 Clinton Avenue, Dade City, Florida,is called Prophetic Light Gathering Place.It is not a conventional church.but led by the Holy Spirit.She does on spot ministry, prophecy, and impartation, as the Holy Spirit and Gifts of the Spirit are in operation in the meetings.Her desire is that everyone who attends has a genuine encounter with the LORD, and be forever changed.
Latest posts by June Reinke (see all)