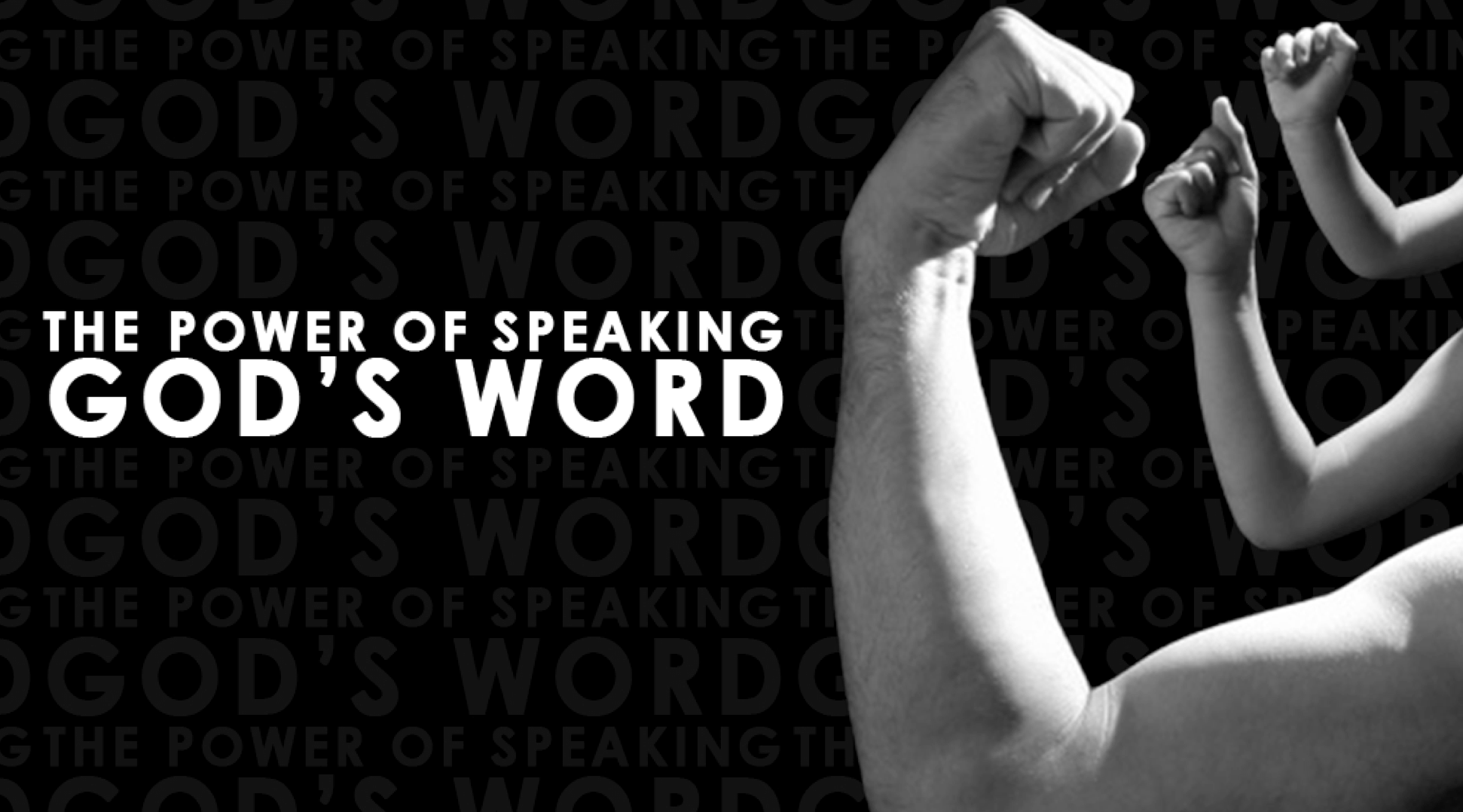 Speak again, says the LORD. Open up your mouth and speak. Do not hide behind the stuff like Saul of old, but be like My servant David, who ran toward the enemy, clad in My unseen, infallible armor, and equipped with the Sword of MY SPIRIT. Let there be a sound coming forth from YOU: the sound of MY SPIRIT. Let it gush out of you in a holy roar that causes the enemy to flee. Lift up your voice like a trumpet, and silence the enemy that thinks that he can out roar ME. My Word in your mouth and lips is hammer and fire and a two-edged fiery sword. The enemy cannot out speak ME. The enemy cannot out wit me. The enemy has no strategy or weapon that he can devise against ME. I AM the Living WORD. I Am the LIVING GOD in the MIDST of you. I cannot be defeated. My Word is infallible, and I want you to speak My Word, boldly and fearlessly and continually, says the LORD.
Walk in MY Word, for as you do, you will be ablaze with MY glory, for My Word will envelop you that is a fire. Walk in My SPIRIT. For I will make you a spectacle that is ON FIRE for ME. I have created you to be a witness that is empowered by MY SPIRIT, says the LORD. My WORD works. My Word is enduring, and will outlast the universe that I created by My Word! There is no other power compared to MINE. I have created you to be a sign and a wonder as you burn for ME. You don't need a script or a formula or a form. Be a mouth piece for My glory, and let My WORD proceed out of your mouth as I give you the unction by MY SPIRIT, says the LORD.
Donate to Prophetic Light
Prophet Dr. June Reinke has been the Senior pastor of Prophetic Light International,Bible School and Christian Ministries, Inc. in Dade City, Florida for over 29 years.She has been a revivalist, author and has operated in the prophetic gift, including Word of Knowledge for decades.She has experienced prophetic dreams, visions for many years. Healing, deliverance and creative miracles are among the manifestations of the Spirit that have occurred in her ministry.She is also a graduate of Tyndale Theological Seminary in Ft. Worth, Texas, and earned her MA degree in counseling From Central Michigan University.The physical church, situated at 36134 Clinton Avenue, Dade City, Florida,is called Prophetic Light Gathering Place.It is not a conventional church.but led by the Holy Spirit.She does on spot ministry, prophecy, and impartation, as the Holy Spirit and Gifts of the Spirit are in operation in the meetings.Her desire is that everyone who attends has a genuine encounter with the LORD, and be forever changed.
Latest posts by June Reinke (see all)