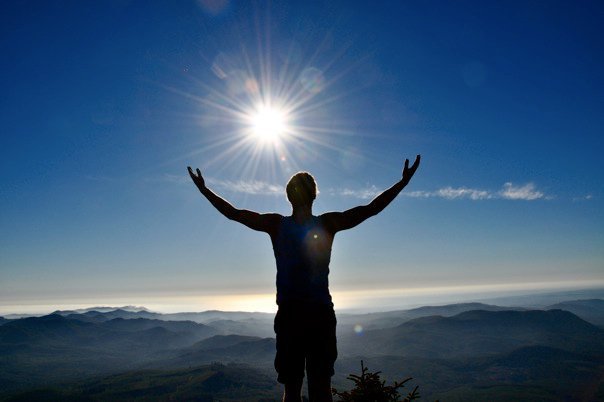 Stand to your feet and take the steps that I order for you, says the LORD. You have to take the first step before you can walk. You have to walk before you can run. For your destiny is a progressive journey with ME. It requires faith that is active and obedient. When you stand still and see, then you will recognize the path that I have created for you to follow. You will have My light that shines upon it. You will recognize My voice that is speaking to you, and instructing you to move forward as I declare, "This is the Way. Walk in it." Rise up and walk, for I never said to sit still and wait. I said stand still and see! You don't have to look all around to discover the way, for I AM the WAY. You have pleaded for open doors. I AM THE DOOR. You don't need doors. You can only enter into ONE at a time. Walk through Me, says the LORD.
I AM the open door for you. You have the keys to MY kingdom, and you are not shut out. You are not a stranger or foreigner but a fellow citizen with the saints. I have not excluded you. I had not led and fed some of My people who were in the wilderness, but provided manna for the entire congregation. I led them all by the cloud of My presence. All drank of the waters that I provided. All ate the manna that was more than enough. All witnessed My presence and ALL received My provision. Each followed ME. I have not changed. From generation to generation I AM GOD. I Am the ever-present ONE. I Am your GREAT SHEPHERD and you are My sheep that I said will hear MY VOICE and follow ME. I will lead you. I will feed you. I will provision you. I will not only make the way for you, but I AM THE WAY! Stand up and Walk and take the step, one step that I order for you, and then the next one. You will walk into the fullness of your destiny that is before you as you arise and walk, and enter into it by faith in ME, says the LORD.
Donate to Prophetic Light
Prophet Dr. June Reinke has been the Senior pastor of Prophetic Light International,Bible School and Christian Ministries, Inc. in Dade City, Florida for over 29 years.She has been a revivalist, author and has operated in the prophetic gift, including Word of Knowledge for decades.She has experienced prophetic dreams, visions for many years. Healing, deliverance and creative miracles are among the manifestations of the Spirit that have occurred in her ministry.She is also a graduate of Tyndale Theological Seminary in Ft. Worth, Texas, and earned her MA degree in counseling From Central Michigan University.The physical church, situated at 36134 Clinton Avenue, Dade City, Florida,is called Prophetic Light Gathering Place.It is not a conventional church.but led by the Holy Spirit.She does on spot ministry, prophecy, and impartation, as the Holy Spirit and Gifts of the Spirit are in operation in the meetings.Her desire is that everyone who attends has a genuine encounter with the LORD, and be forever changed.
Latest posts by June Reinke (see all)