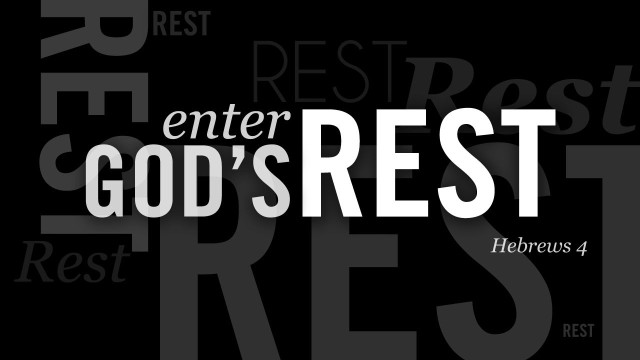 Stop struggling and enter into my rest that remains for you, says the Lord. Trust in Me at all times. For I know you. I see you. I hear you and the cry of your heart has entered into My ears. Fret not. Fear not. For I Am with you always and have you in the palm of My hand. My hand is not short concerning you. that it cannot reach you or save you. I have not only reached out to you, but I carry you, says the Lord. I Am the changeless One. I Am the infallible One. I am the all sufficient One. I Am the ever present ONE. I am the Almighty God that is your God. You are never out of my reach or sight, says the Lord. I will bring you out of trouble and you will not only be protected, defended, delivered, saved and preserved, but you will be prepared and furnished for every good work that I have called and ordained you to do. Your times are My times as I Am with you at all times to hold you up and keep you from falling. You will not go hungry and will not beg bread. I Am the bread of life, and life in you, says the LORD.
Be patient in the trying of your faith and stand firm in Me. For you shall overcome. I have anointed you with the oil of the overcomer and I will perfect not only what concerns you, but I will perfect you. You will stand with me in the winner's circle as I raise up your hand in front of your enemies and proclaim that you have obtained the victor's crown. So be assured that the outcome is good and you will not be defeated as you endure hardness as a good soldier in Me. Your reward awaits as you now eat the manna and drink the water of life on My table that I have prepared for you in My presence in the midst of your enemies. For the meal will not deplete and the oil will not cease as you totally put your trust in Me now and lean on Me and rest in Me and take Me at My Word, says the Lord. For I always cause those Who trust in Me to triumph in Me, says the Lord.
Donate to Prophetic Light
Prophet Dr. June Reinke has been the Senior pastor of Prophetic Light International,Bible School and Christian Ministries, Inc. in Dade City, Florida for over 29 years.She has been a revivalist, author and has operated in the prophetic gift, including Word of Knowledge for decades.She has experienced prophetic dreams, visions for many years. Healing, deliverance and creative miracles are among the manifestations of the Spirit that have occurred in her ministry.She is also a graduate of Tyndale Theological Seminary in Ft. Worth, Texas, and earned her MA degree in counseling From Central Michigan University.The physical church, situated at 36134 Clinton Avenue, Dade City, Florida,is called Prophetic Light Gathering Place.It is not a conventional church.but led by the Holy Spirit.She does on spot ministry, prophecy, and impartation, as the Holy Spirit and Gifts of the Spirit are in operation in the meetings.Her desire is that everyone who attends has a genuine encounter with the LORD, and be forever changed.
Latest posts by June Reinke (see all)