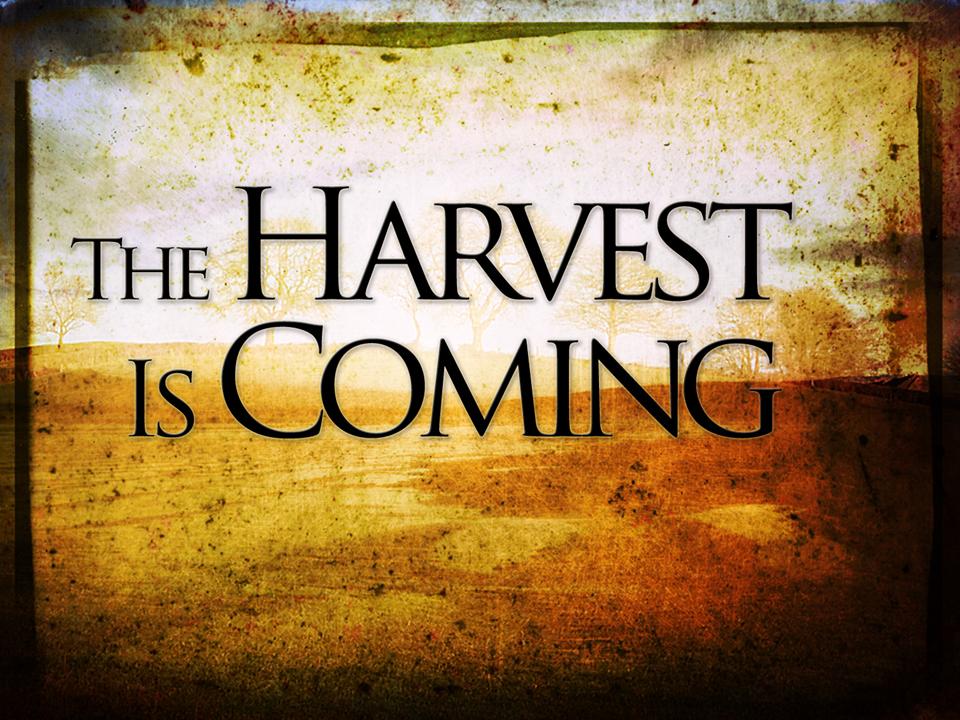 The harvest is coming, says the LORD. You have sown in tears. You will surely reap in joy. A harvest of your labors for Me is coming. A harvest of your prayers is coming. A harvest of the good seeds you have sown is coming. A harvest of your sacrificial service is coming. A harvest of your patience is coming. A harvest of your giving is coming. Yes, it is great! Your labors have not been forgotten. You will reap abundantly, says the LORD. For My records are accurate and I have recorded everything that you have done for Me in My kingdom. Your faithfulness will be remembered and you will NOT be disappointed. For I Am a just GOD, and a failed harvest is NOT what I have prescribed for you. You will shout for joy! You will join in the songs of the reapers as you reap a bumper crop of blessings upon blessings, says the LORD. You will rejoice and be glad, for the years of blight and drought will soon be forgotten! You will not be a gleaner, but a harvester in My field, says the LORD.
Get ready, get ready, get ready, says the LORD. Prepare for the latter rain! For I will pour out My Spirit upon all flesh in an unprecedented way. It will rain in the North, the South, the East and the West. The outpouring of MY Spirit will sweep across the nations and the world. You will not miss out in your region. I will not forget your labors of love. It is going to rain! The drought will be over! Past failures will soon be forgotten for the fruitfulness that is coming, says the LORD. Do you see the little cloud? Stop looking at it. I want you to hear the SOUND. Hear the sound! It is the sound of the rushing, mighty wind of MY SPIRIT. It is the sound of an abundance of rain. There is no time to look back at what you have lost, for what is about to happen is beyond your greatest hopes and dreams. The bountiful harvest is coming and you will rejoice with exceeding, great joy, says the LORD.
Donate to Prophetic Light
Prophet Dr. June Reinke has been the Senior pastor of Prophetic Light International,Bible School and Christian Ministries, Inc. in Dade City, Florida for over 29 years.She has been a revivalist, author and has operated in the prophetic gift, including Word of Knowledge for decades.She has experienced prophetic dreams, visions for many years. Healing, deliverance and creative miracles are among the manifestations of the Spirit that have occurred in her ministry.She is also a graduate of Tyndale Theological Seminary in Ft. Worth, Texas, and earned her MA degree in counseling From Central Michigan University.The physical church, situated at 36134 Clinton Avenue, Dade City, Florida,is called Prophetic Light Gathering Place.It is not a conventional church.but led by the Holy Spirit.She does on spot ministry, prophecy, and impartation, as the Holy Spirit and Gifts of the Spirit are in operation in the meetings.Her desire is that everyone who attends has a genuine encounter with the LORD, and be forever changed.
Latest posts by June Reinke (see all)