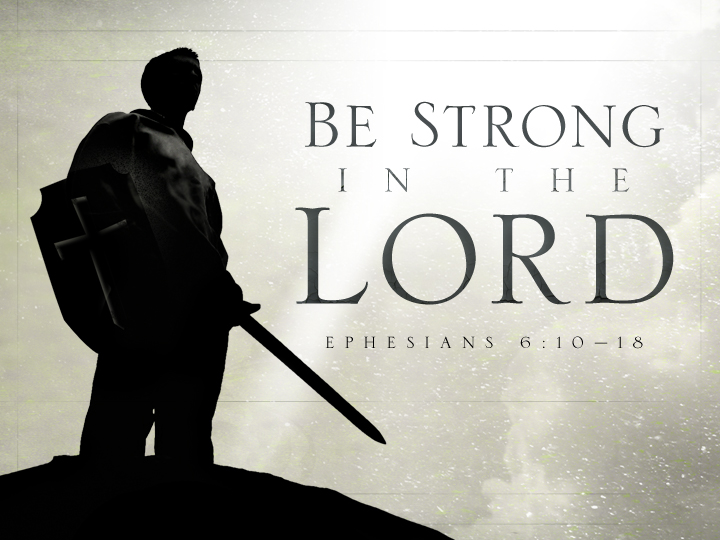 Be strong in Me says the LORD. You are not emaciated but powerful in Me. You are not defenseless and vulnerable to the strategies of the enemy. For his devices will not defeat you. His plots will be foiled, as you put Me on, says the LORD. Yes, walk in Me! Put Me on! I have already defeated the dark one, and as you walk in Me, he will not see you, but only see Me, and run in terror. For you will not only be in Me, but I will be in you. You will be clothed with My light and glory, and My brightness will blind the enemy. The light of My glory will extinguish the darkness around you. It will expose the plots of the enemy who counted on darkness to be his covering, says the LORD.
I have covered you with the armor of light that radiates and penetrates the darkness. My light is greater than a laser and pierces the enemy as lightning. The enemy will have no place to hide and his plan will fall apart. Be bold and strong in Me, says the LORD. For none of his weapons that he has devised against you will work and his diabolical works are what I have come to destroy, says the LORD. I have rebuked the destroyer, and My angel stands ready to blow the trumpet to announce the end of the battle. The victory is yours, as I proclaim it. I will raise up your arm in the winner's circle as I give you the trophy of the undefeated, says the LORD.
Donate to Prophetic Light
Prophet Dr. June Reinke has been the Senior pastor of Prophetic Light International,Bible School and Christian Ministries, Inc. in Dade City, Florida for over 29 years.She has been a revivalist, author and has operated in the prophetic gift, including Word of Knowledge for decades.She has experienced prophetic dreams, visions for many years. Healing, deliverance and creative miracles are among the manifestations of the Spirit that have occurred in her ministry.She is also a graduate of Tyndale Theological Seminary in Ft. Worth, Texas, and earned her MA degree in counseling From Central Michigan University.The physical church, situated at 36134 Clinton Avenue, Dade City, Florida,is called Prophetic Light Gathering Place.It is not a conventional church.but led by the Holy Spirit.She does on spot ministry, prophecy, and impartation, as the Holy Spirit and Gifts of the Spirit are in operation in the meetings.Her desire is that everyone who attends has a genuine encounter with the LORD, and be forever changed.
Latest posts by June Reinke (see all)