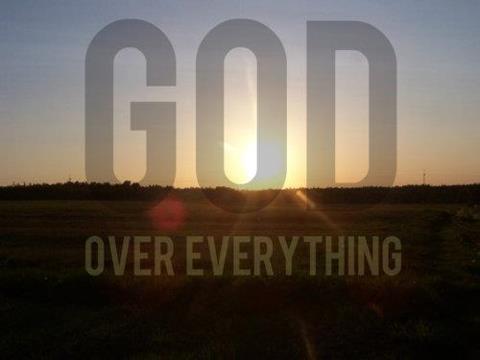 Everything that I will do is already done, says the LORD. Everything that you will hear Me say has already been declared by Me from My throne. What you will do has already been planned by Me before I formed you in the womb of your mother. I ordered your steps before you knew how to walk. I ordered your life before you took your first breath. I numbered your days before you could count. Your life is hid in Me, and I know every detail of your your life, every breath you will take on earth and every thought that you will ever think and every decision that you will make and every place that you will stand, says the LORD.
I Am your first and your last, the A and Z of your earthly sojourn, says the LORD. There is nothing hid from Me. There are no surprises with Me. There are no sudden storms in your life that take me by surprise or threw me off balance or detained My plans for you. For I know you. I know the way you take, and I know your every need. I have the plans, the purposes and the power, and will create the way to implement them. For My purposes shall unfold, my plans shall be carried out, and My power shall be evident in all that I have spoken. For I cannot lie. Why would I tell you things to come and then excuse Myself from performing them? For you cannot make them happen. Others are not able to keep them from happening. They are not your GOD, and they cannot build you or make you. I can, and I will, says the LORD. For I Am the Author and Finisher of you. I have begun a good work in you, and I will complete it to the perfection of My Word, by My power and for My kingdom and glory, and nothing can stop Me, says the LORD.
Donate to Prophetic Light
Prophet Dr. June Reinke has been the Senior pastor of Prophetic Light International,Bible School and Christian Ministries, Inc. in Dade City, Florida for over 29 years.She has been a revivalist, author and has operated in the prophetic gift, including Word of Knowledge for decades.She has experienced prophetic dreams, visions for many years. Healing, deliverance and creative miracles are among the manifestations of the Spirit that have occurred in her ministry.She is also a graduate of Tyndale Theological Seminary in Ft. Worth, Texas, and earned her MA degree in counseling From Central Michigan University.The physical church, situated at 36134 Clinton Avenue, Dade City, Florida,is called Prophetic Light Gathering Place.It is not a conventional church.but led by the Holy Spirit.She does on spot ministry, prophecy, and impartation, as the Holy Spirit and Gifts of the Spirit are in operation in the meetings.Her desire is that everyone who attends has a genuine encounter with the LORD, and be forever changed.
Latest posts by June Reinke (see all)