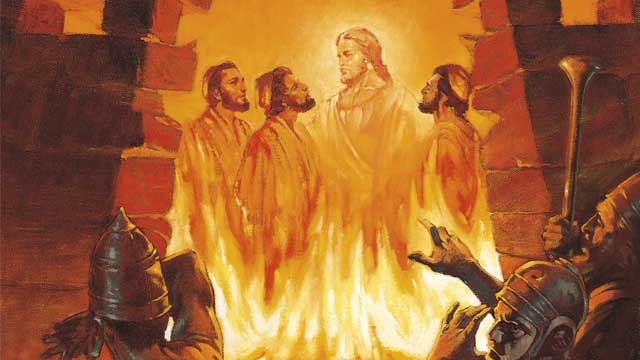 I did not create the furnace of affliction to throw you into it, says the LORD. The enemy devised it, created it and desired to destroy My people in it, but he will not accomplish his diabolical purpose. It will backfire in his face, as I stand with you in it. You will not even be singed, and the smoke will not burn your eyes distort your vision. The flames will not harm you or touch you. For not only will I be with you in the fire, but I will bring you out of it, untouched, and you will be promoted, not demoted. You will be honored, not embarrassed. You will not be ashamed, but elevated and recognized as a vessel of honor, that I will beautify and use for My glory, says the LORD.
Promotion is coming for all who have endured hardness as good soldiers in My kingdom, says the Lord. For your suffering is light affliction compared to the glory to come. Though it seems endless and difficult, I will make you to forget the pain of the past as I Heal your wounds and restore comforts to you. I will restore your soul and you will more than recover your losses as you spoil the camp of the oppressor and trample him under foot. I will position you on top as you experience the sudden shift and turn around. The enemy that oppressed you will be exposed, embarrassed, openly defeated, powerless and ashamed. You will excel in My kingdom and eat the good of the land of your promised possession as I give you joy for your sorrow and cause you to utterly triumph in Me, who is not only your shield, but exceeding, great reward, says the LORD.
Donate to Prophetic Light
Prophet Dr. June Reinke has been the Senior pastor of Prophetic Light International,Bible School and Christian Ministries, Inc. in Dade City, Florida for over 29 years.She has been a revivalist, author and has operated in the prophetic gift, including Word of Knowledge for decades.She has experienced prophetic dreams, visions for many years. Healing, deliverance and creative miracles are among the manifestations of the Spirit that have occurred in her ministry.She is also a graduate of Tyndale Theological Seminary in Ft. Worth, Texas, and earned her MA degree in counseling From Central Michigan University.The physical church, situated at 36134 Clinton Avenue, Dade City, Florida,is called Prophetic Light Gathering Place.It is not a conventional church.but led by the Holy Spirit.She does on spot ministry, prophecy, and impartation, as the Holy Spirit and Gifts of the Spirit are in operation in the meetings.Her desire is that everyone who attends has a genuine encounter with the LORD, and be forever changed.
Latest posts by June Reinke (see all)