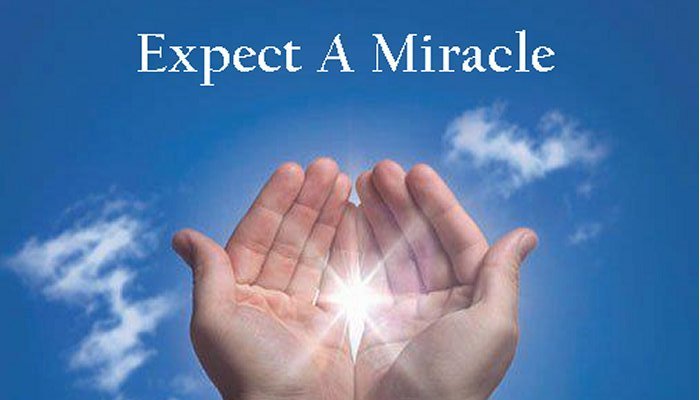 I Am a GOD of miracles, says the LORD. I ask you, what will you believe Me for? What will you expect Me to do? Who will you proclaim that I Am? What will you receive from ME? For there is nothing impossible. Absolutely nothing, if you will believe! There is nothing past the point of possibility with Me. It is NOT too late! It need not be over! Remember Sarah and Abraham! Was she able to conceive a child in her old age and bring forth a child of destiny? Was Abraham able to become the father of nations without a miracle? Look at the former things that I have written in My Word as a reminder to you of My power and promise. What I promise will be fulfilled in My time and in MY Way. Past due is NOT your reality. For nothing stops your times that are in MY HANDS, says the LORD.
Your need is not able to make Me needy, and your problem is not a trouble to Me, says the LORD. I Am the GOD that heals you. Infirmity and affliction is not caused by Me, but I will free you from it. Poverty is not of My making, but I will command My blessings upon you. I have given you good things to enjoy and daily benefits. None of these are laced with pain and sickness and disease and disability and darkness, says the LORD. I give good gifts that I do not bait you with, just to later retrieve from you. I am not extracting from you, but adding to you! I give. You are the receiver. I Am the benefactor and the benefit; you are the one who benefits from all that I Am and all that I give. Miracles are not few, but many. I am not stingy, and will not give to one and not give to another. I will honor your faith and grant the desires of your heart as you come to Me as a dependent child, and trust your care to Me. I will do it, and not deny you any good thing, says the LORD. For great is My promises to you that I Am capable of fulfilling, and I will be all that you need Me to be in your life. I will give you many miracles as you entrust your care to Me, and hold fast to your confession of faith without wavering. For I have set My love upon you and given you exceeding, great and precious promises that are founded upon My faithfulness and My goodness and mercy to you in the land of the living, says the LORD.
Donate to Prophetic Light
Prophet Dr. June Reinke has been the Senior pastor of Prophetic Light International,Bible School and Christian Ministries, Inc. in Dade City, Florida for over 29 years.She has been a revivalist, author and has operated in the prophetic gift, including Word of Knowledge for decades.She has experienced prophetic dreams, visions for many years. Healing, deliverance and creative miracles are among the manifestations of the Spirit that have occurred in her ministry.She is also a graduate of Tyndale Theological Seminary in Ft. Worth, Texas, and earned her MA degree in counseling From Central Michigan University.The physical church, situated at 36134 Clinton Avenue, Dade City, Florida,is called Prophetic Light Gathering Place.It is not a conventional church.but led by the Holy Spirit.She does on spot ministry, prophecy, and impartation, as the Holy Spirit and Gifts of the Spirit are in operation in the meetings.Her desire is that everyone who attends has a genuine encounter with the LORD, and be forever changed.
Latest posts by June Reinke (see all)