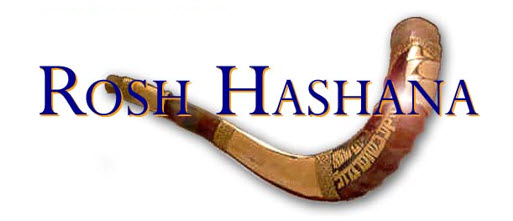 The Lord says, this will be a year of change.  Some changes you will embrace with open arms, and others you will not.  Change has already begun, says the LORD, for I am stirring, agitating, moving, connecting, disconnecting, disrupting and intervening to bring about your destiny in Me.  DO not fear the changes that are of ME, says the LORD.  For I will OPEN DOORS for you.  I will shut doors that are not beneficial to you, and will only bring you harm.  I will connect you to the right people, places and things, and I will also disconnect you from those who are not going in the direction that I have assigned to you.
Do not lament over that which I do, for it is only going to tend to life.  I will give you the increase of joy for your sorrow, and wrap you with My garment of praise. I will sing a new song over you, says the LORD, for you are My beloved bride. You are the lover of MY SOUL, as I Am the lover of your soul.  You have my attention, and I will not turn my face away from you, my bride. For I am captivated by your beauty. I am captivated by your love for Me.
I Am drawn to your voice as you enter into the secret place and enjoy intimacy with Me.  I will pour out My love upon you. I will pour out My Spirit in you and I will pour out My fire.  For MY LOVE FOR YOU IS A FIRE.  My Holy SPIRIT is a FIRE, and My Word is a fire. I AM a consuming FIRE, says the LORD. I will seal you with the fire of MY love, the fire of My Spirit, the Fire of My Word and My NAME, and will give no access to the enemy. I have you. You are My beloved. I will consume the works of the enemy with the fire of MY MOUTH and My fiery sword. I will protect you, as I Am your defense. I will cut away the debris and clear the path ahead for you.
You will not be BOUND, but free, as I break you loose from the enemy's hold and set you at liberty to serve Me. You will know NO BOUNDS, as I have no boundaries. I AM NOT limited, and I have set you at liberty to serve Me, says the LORD.  Look up.  Behold My face, My radiant face that is gazing at you.  For I will enlighten your path with My glory and light and you will walk in My light as I fill you with NEW LIFE and VITALITY.  My Word and Will and Work and Way are in agreement and shall be done in you as you walk hand in hand with Me and go forward in all that I have chosen you to do.  I will be with you always, and you will not be disappointed, says the LORD.
Donate to Prophetic Light
Prophet Dr. June Reinke has been the Senior pastor of Prophetic Light International,Bible School and Christian Ministries, Inc. in Dade City, Florida for over 29 years.She has been a revivalist, author and has operated in the prophetic gift, including Word of Knowledge for decades.She has experienced prophetic dreams, visions for many years. Healing, deliverance and creative miracles are among the manifestations of the Spirit that have occurred in her ministry.She is also a graduate of Tyndale Theological Seminary in Ft. Worth, Texas, and earned her MA degree in counseling From Central Michigan University.The physical church, situated at 36134 Clinton Avenue, Dade City, Florida,is called Prophetic Light Gathering Place.It is not a conventional church.but led by the Holy Spirit.She does on spot ministry, prophecy, and impartation, as the Holy Spirit and Gifts of the Spirit are in operation in the meetings.Her desire is that everyone who attends has a genuine encounter with the LORD, and be forever changed.
Latest posts by June Reinke (see all)