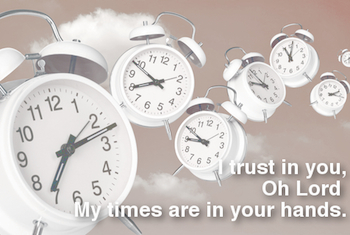 This very day that I have created has purpose, says the LORD. Do not let apathy swallow you up. Do not let anything discourage you or cause you to believe that there is no value in this time that I have given you. Do not waste the minutes or hours in wallowing in despondency and fear of the unknown future. Do not waste this gift that I want you to invest, says the LORD.
Do not sit on your hands and wait for something spectacular to happen, says the LORD. For what I have for you to do is important. What your assignments today are is what you need to focus on. All that you are and all that I ask you to do has significance. When one ingredient is missing out of a recipe, you notice that the outcome is not the same. It is not complete. Everything is of value, and this day has its purpose in your life, and the pieces will come together to create the perfect picture that you will see. Do not fret about the process, but believe for the powerful outcome, for I Am with
you always, to give you good success, as you walk with Me, hand in hand this day, and every new day that follows, says the LORD.