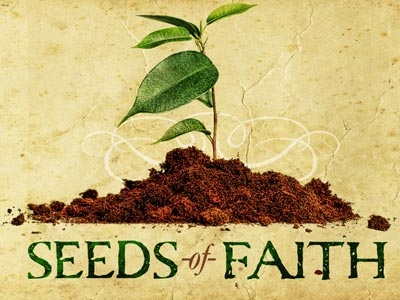 Do not despise the days of small things, says the LORD. For I did not despise the widow when she presented two small mites that she gave as an offering in My temple. She did what she could do, and gave her all. I bypassed the proud, the arrogant, the wealthy the prominent, and the lofty, to recognize her. None of them were recorded in My book. But she is! I did not despise the little lad as he presented Me with his little loaves and fishes, despite how insignificant his gift seemed to be. I honored his gift, and blessed what he offered to Me in My hands. I broke it, multiplied it, and fed the multitudes with it, and there was much left over, says the LORD.
I did not despise the widow that fed My Prophet, Elijah, with a little cake, says the LORD. I rewarded her, and it is written as a memorial of her obedience and sacrifice. I sustained her and her son and My prophet many days during the famine, and the meal and oil never failed. I do not despise you, says the LORD.
You are My chosen vessel, says the LORD. I have placed My Spirit in you. Though you may see yourself as small and insignificant, you are not. Little is MUCH, as you are in MY hands. I will not over-look your labor of love for Me and My kingdom. I have witnessed your
Sacrifices, and your labor is not vain in Me. It will be rewarded. Your faithfulness is being recorded, and I Am your exceeding, great reward, says the Lord.