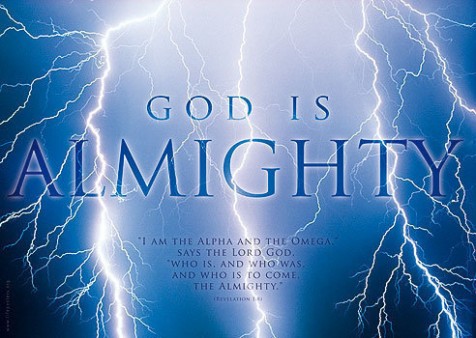 My name is far above any other, says the Lord. My name is higher than all the host of heaven, greater than the angels, higher than principalities and powers of darkness. My name is superior to any person, place, or thing. I Am the SOVEREIGN. At My name, demons will tremble and flee. At My name, heaven, all the earth and hell will take notice. Everything is subject to Me, and My name. Every knee shall bow and bend and kneel to My name, and confess that I Am LORD. Things in heaven and earth and under the earth are subject to My great name, says the LORD.
I will honor My name above My Word that is infallible, says the LORD. I Have given you My NAME! Use it, and be assured that I will attend onto your prayer, as you come in My name. There is no other name by which you must be saved. There is no other name that is superior to every person, place, and thing, says the LORD.
Sickness is subject to My name! As you have faith in My name, you will be saved, says the LORD. You will be healed. You will be delivered.You will be set free. All your need will be supplied. You will have victory upon victory! You will succeed! You will be built, and you be strong, and you will stand, says the Lord.
Come to Me in simple, childlike, dependent faith in Me and My name that is above any other, and watch Me do the impossible, says the Lord. Watch Me work miracles, signs, and wonders in your midst. For I Am above all, in all, and nothing is impossible with ME. Only Believe, and then you will see great and mighty things take place in your life and in your midst, says the LORD.