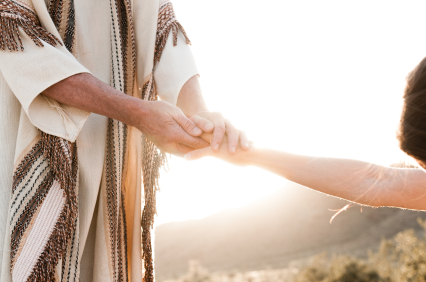 I Am the changeless One, says the LORD. My purposes do not change with the circumstances that you see. For I see beyond all of them. Nothing takes Me by surprise or throws Me off-guard. They do not stir me. They do not disturb Me. The cannot manipulate or harm Me. Nothing shocks Me, and nothing can upset Me. They cannot alter Me. The things that you see, cannot change My mind or my purposes, My times, My seasons that I have set forth, or what I have decreed. Did you think that I did not see ahead what you see now? I knew, and planned. I cannot be detained or delayed by anything, and nothing will interfere with what I purpose, says the LORD.
Nothing can steer Me away from My original purpose and plan, says the LORD. Absolutely NOTHING! I cannot change My purpose in you, that was set in order before the foundations of the earth. Plan A is the only plan, and it remains the same. I cannot be threatened by people, places, or things. I stay the course, says the LORD.
Walk with Me, and Hold My hand, and you will never fail nor fall, says the Lord. I will guide you continually, and keep you on rack and on My schedule. For your times are in My hands. Your kingdom purpose is sealed in Me. You are known by Me, and I will make My will known to you. Just walk it out, as you walk in My Spirit, and remain in My presence, says the LORD.