Donate to Prophetic Light (PayPal)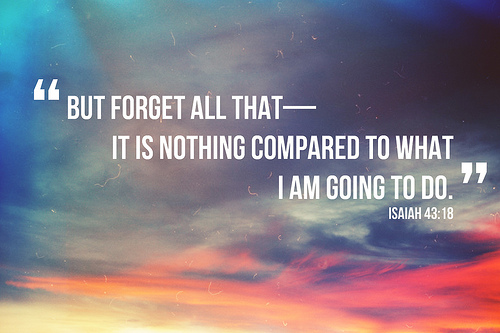 Forget the disappointments of the past, says the LORD. Forget the unfairness. Forget the mistakes. Forget all the pain. For it only becomes wasted thoughts and energy as none of it radiates light and life. Move ahead and do not even look back. For what was is not what will be, and it will only hinder you if you turn back and back track rather than move forward, says the LORD.
See the light of a new day and look forward, says the LORD. For you are not called to walk in darkness, but into My marvelous light and the lighted path in front of you. You are a child of light, and My life is in you. New is new for you as you shake off the dust from your feet and wash off the ashes of the past and press forward. For good is My Word, and My Word is a LAMP unto your feet, a light on your path, and you will not be disappointed as you walk in the light of a new day that I created for you, says the LORD.
Latest posts by Prophet June Sheltrown
(see all)
Donate to Prophetic Light (PayPal)