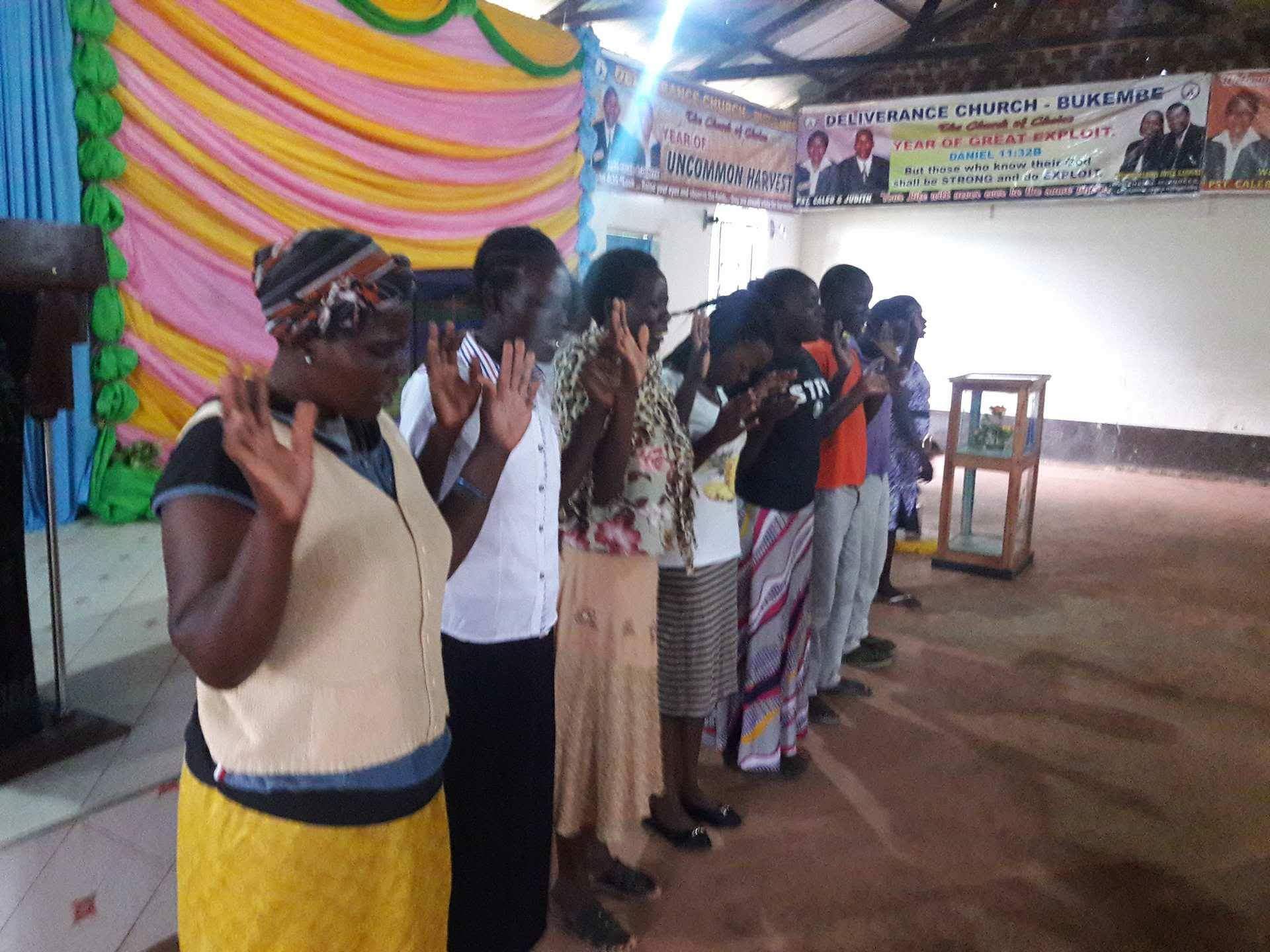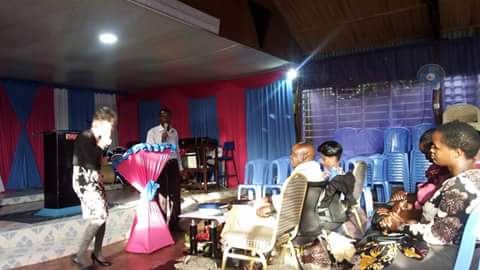 I want to ask those who are benefiting from the Ministry of Prophetic Light International, to consider partnering with me for the work of the ministry, not only to insure that the daily prophetic Word is posted, but for the awesome work that GOD is using Me to do in Africa.  I have been on three separate missions to Africa. The first two were in Kenya, and the last one was in Uganda.  They were extended trips, and God used me daily in venue after venue, to impart His Holy Spirit and fire of the Holy Spirit.  One hundred percent received that I imparted to.  Many were filled with the Holy Spirit, on spot, instantly, and also the fire.  They were forever changed and many ministers were empowered to continue their work there, in the power of the Holy SPIRIT.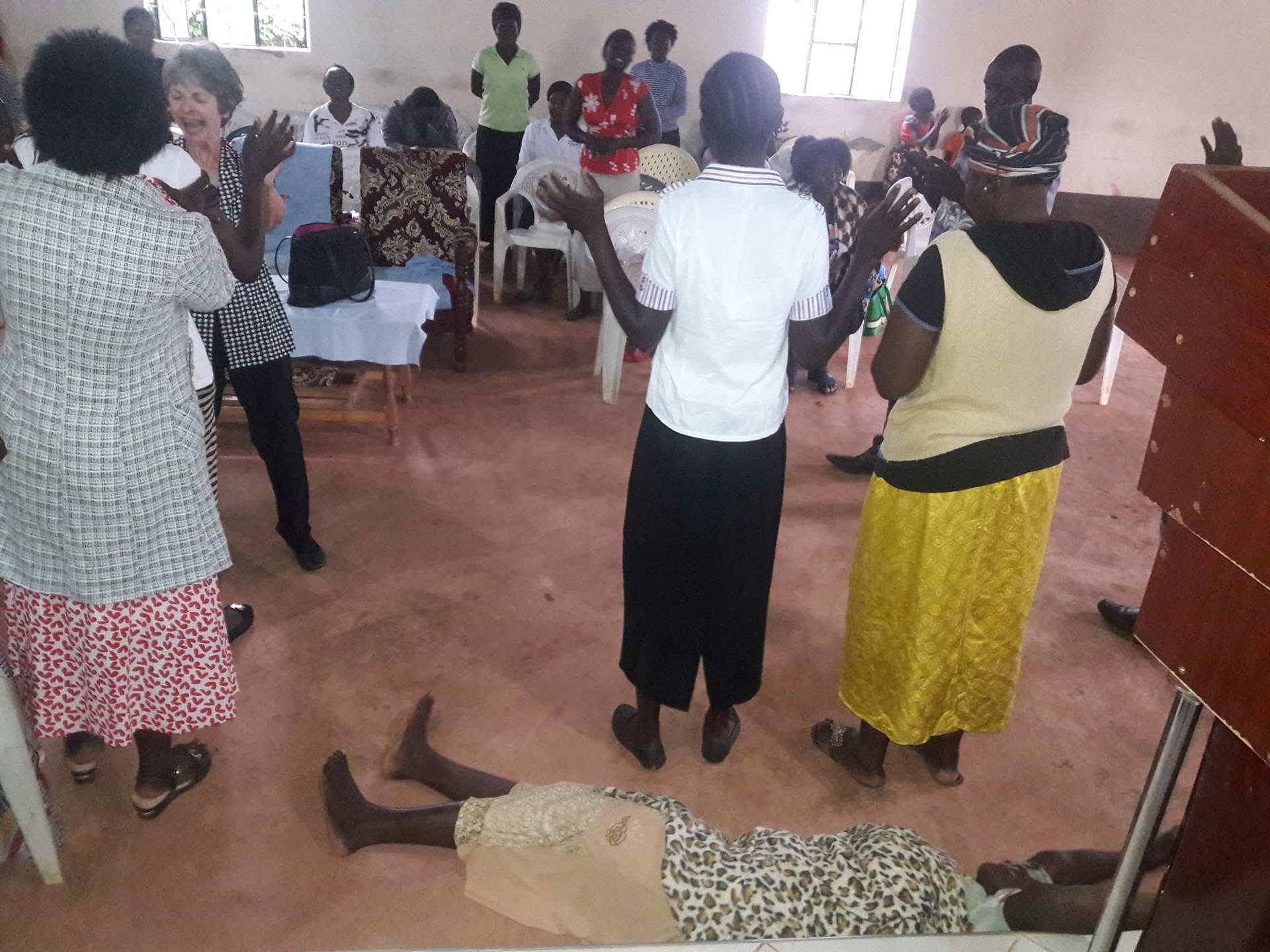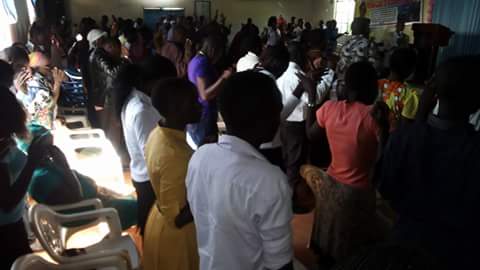 ​​Many were healed instantly, and delivered. God poured out His SPIRIT and His fire, as He said He would do, when He told me He was sending me to Kenya and Uganda.  He never failed to do ONE WORD that He said He would do.  The testimonies of healing are still coming in from the mission trips, and GOD fulfilled the prophetic Words that He gave me for them.  Many churches doubled, and revival fire has broken out.  Supernatural provisions were given to many, and marvelous miracles are still taking place.  People were healed of HIV, Tuberculosis, Heart conditions, cancer, back problems, rotor cup, migraine headaches, joint and bone disabilities, pain, depression, and tumors instantly disappeared. I received testimonies of deaf ears being opened, and blind eyes opened.  We give glory and to GOD alone, for He is the healer and deliver and the ultimate Prophet!  I am just a conduit of His Spirit, for it is not by might, nor by power, but by HIS SPIRIT alone.
​​
As I prepare for the fourth mission trip to Africa, I am asking for partners to help with this great work for the LORD.  I was able to reach the THOUSANDS for the kingdom of GOD, and will reach thousands more when I return.  This harvest field is waiting, ripe and ready for my return.  Those who support this mission will share in the harvest of miracles, signs, wonders, the salvation of souls, their deliverance and empowerment for life and ministry.  He will heal the sick and show forth His power, as I preach the Word.  Signs will follow.
​​Consider this great harvest field.  Time is short, and I must be about the Father's business. They are waiting for me to come.  I need partners to help finance this mission.  Ministry costs money…..lots of it.  I personally have invested thousands into these trips.  Please go to the donation button for Prophetic Light, and plant your best seeds. God will reward you, by giving you the increase here on earth, and a share in every soul I am able to reach., and you will receive an eternal reward.   May GOD richly bless you as you give.  Prophet June Reinke, propheticlight.org; propheticlightinternational.org.
Donate to Prophetic Light
Prophet Dr. June Reinke has been the Senior pastor of Prophetic Light International,Bible School and Christian Ministries, Inc. in Dade City, Florida for over 29 years.She has been a revivalist, author and has operated in the prophetic gift, including Word of Knowledge for decades.She has experienced prophetic dreams, visions for many years. Healing, deliverance and creative miracles are among the manifestations of the Spirit that have occurred in her ministry.She is also a graduate of Tyndale Theological Seminary in Ft. Worth, Texas, and earned her MA degree in counseling From Central Michigan University.The physical church, situated at 36134 Clinton Avenue, Dade City, Florida,is called Prophetic Light Gathering Place.It is not a conventional church.but led by the Holy Spirit.She does on spot ministry, prophecy, and impartation, as the Holy Spirit and Gifts of the Spirit are in operation in the meetings.Her desire is that everyone who attends has a genuine encounter with the LORD, and be forever changed.
Latest posts by June Reinke (see all)