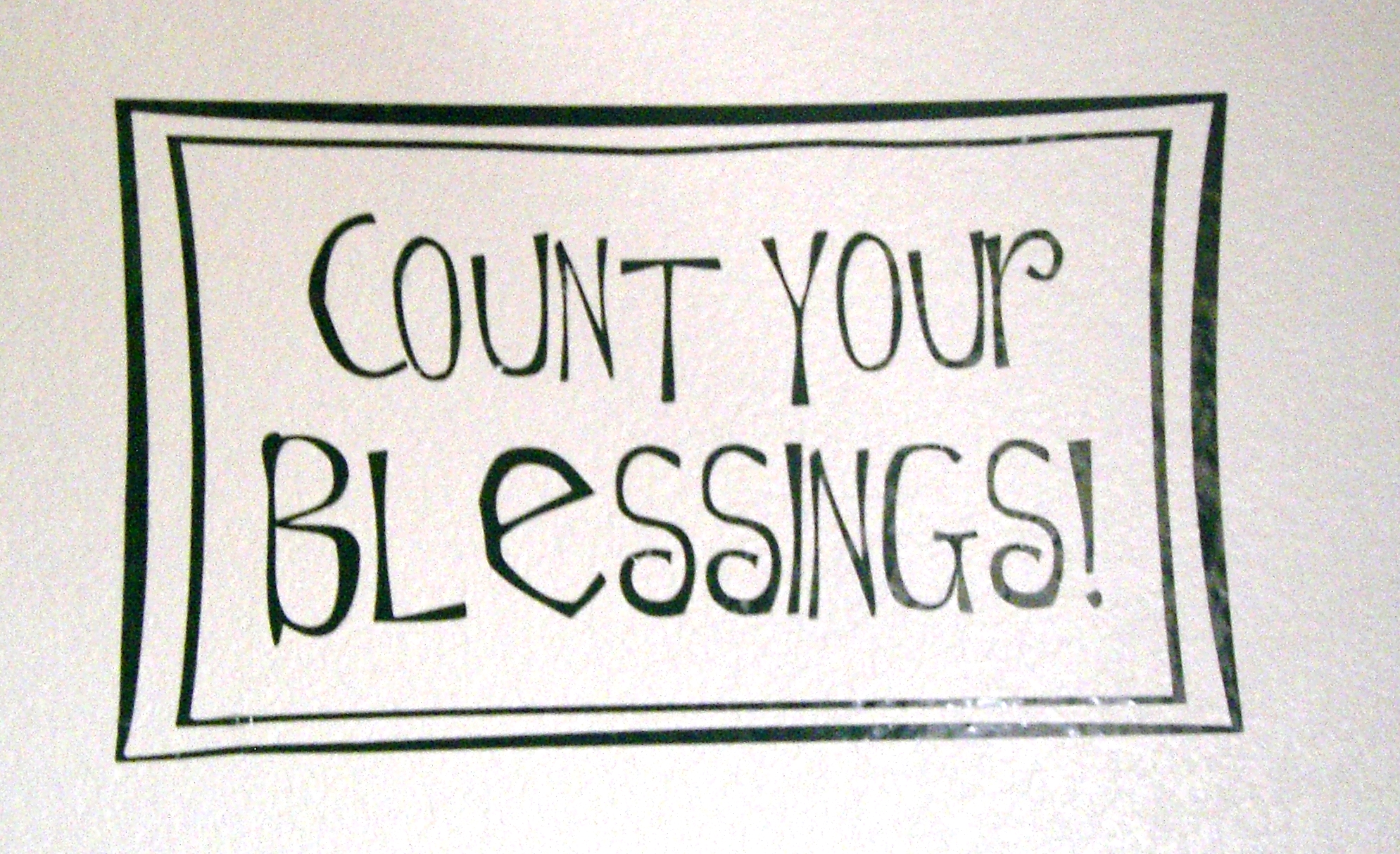 Focus on the beneficial things that are around you, says the LORD. Count your blessings, not your problems. Look at the daily benefits that I load you with. Be thankful. Be quick to recognize My presence in your life. Don't look at the things that are not praiseworthy, but rather entrust these things to Me. You do not have to vindicate yourself. You need not avenge yourself, either. I will do it if you will take your hands off them and place them in Mine. I know the concerns you have, and I Am able to deliver you. I Am your wonderful Helper. I do not want you to be burdened, but blessed, says the LORD.
My blessings only enrich you, says the LORD. They are not heavy and burdensome. They will not bring sorrow or pain. The pain that you have does not have to own you or control you or cause you to forget about all that you have been blessed with by Me, for every good thing comes from Me alone. I have no trouble or sorrow to give you. Do not let the problems possess you, but be filled with My SPIRIT, and let My life in you be LIFE all around you, says the Lord.
Those things that are troubling you today will only be historic circumstances, says the LORD. They will come and go, but My gifts to you are without repentance. My blessings are there. Look at them. Remember that the things that troubled you in the past are only memories of what I delivered you out of. Can't you trust Me to do the same for you now? Let My daily goodness and mercy be your focus, for all that I have or you are enduring, as the troubles and trials will fade away in time, says the LORD.
Use the gift of today to bring honor to My Name, says the LORD. Trust that all the difficulties that are facing will also only become a testimony of My love for you and My power that brought you deliverance out of all of them. Live in My peace today and enjoy the blessings that surround you now, for the troubles that you are facing today will soon be gone, and all you that will remain is My presence, My joy and My evident faithfulness, and says the LORD.