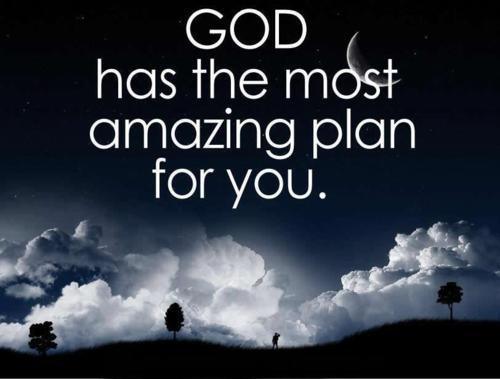 Align your thoughts with Mine, says the LORD. For My thoughts are not only HIGHER than yours, but they are the HIGHEST! My thoughts and plans for you are higher than your own. You cannot comprehend them, but you can focus on what is beyond your perspective, exceed your expectations, and are measureless, beyond your wildest imagination. For your thoughts are based on what you know, what you have already seen, what you have already heard, and what others have already experienced. I cannot be fit in the box, the book, or the mind of anyone. What I do expands beyond your earthly walk onto the eternal realm of My glory, says the LORD.
Do not place your focus on the things that are fleeting, temporal and momentarily satisfying and pleasurable, says the LORD. They will all be soon forgotten, but what I give you is ETERNAL life and an eternal destiny! The gifts and calling that I have given you will outlast the days of your earthly physical life, and be forever! Did you not know, did you not understand that you have an eternal purpose, and the gifts that I have given you will be used forevermore? I will use you forever for MY glory, and your work for Me and My kingdom that is without end, are ongoing throughout time and eternity, says the LORD.
Those things that you have not fulfilled, those things that are undone, will BE DONE, and NOTHING that I have entrusted to you will be empty and fruitless, says the Lord. Your fruit that remains is not for years, but forever. Look beyond the time and dare to see the eternal, for your vision needs to go far beyond the natural to the supernatural, that cannot be contained in space and time. See yourself as eternal, and see yourself as spirit, not physical. Then you will not be entrapped in the things that do not benefit, the things that are besetting, the things that only distract you, disturb you, discourage you and keep you from SEEING and KNOWING the reality of who you are in ME, says the LORD.
Unburden yourself with the cares of this life and the things that will not last or matter in My eternal kingdom, says the LORD. For why should you waste your efforts on things that will not benefit you? Place your heart on what really matters, what will outlast you, and what cannot be taken away. For you are not only created to have fellowship and friendship with Me, but to be a co-laborer in My Kingdom that is without end. BE FAITHFUL in that which I have given you, and use your gifts that I have given, and invest your time and attention on what will be everlasting. For you will not be disappointed, as you change your perspective and see that your value goes far beyond the present, into the forever, and your eternal work as well as your reward awaits you, says the LORD.