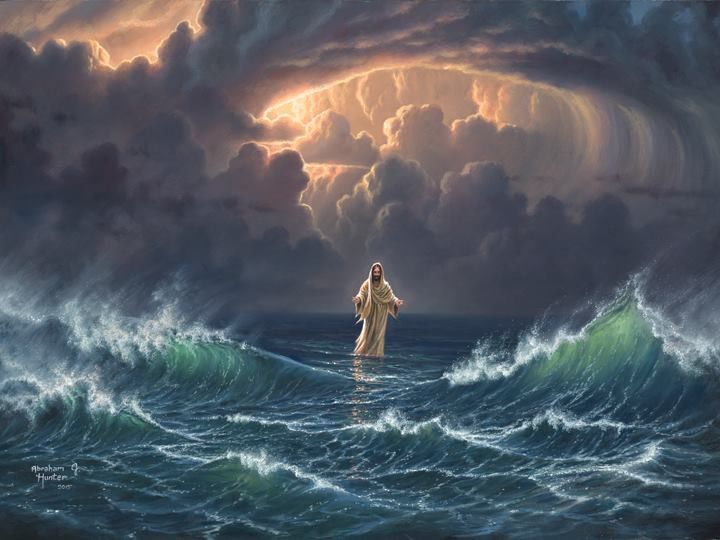 Some of you are on the bridge right now, contemplating jumping, to end the pain you are going through. Things have not changed for you, and all hope of being saved is gone. You cannot see the difference between night and day, and you have done everything you can. Still nothing! You cannot see a way of escape. NO door. No hatch. No window. NOTHING! You feel that you are a prisoner of the prob
lem, chained in the circumstance, sinking in the quicksand, and there is no light at the end of the tunnel. Like the Apostle Paul, who was facing the hurricane force winds and there remained NO HOPE of survival. Yet, he conveyed that the LORD stood with him and pronounced that He and all those with him would be saved! The ship may go down. The cargo lost, but there will be the light of a new day! The storm may be the very worst that you have ever faced in life, and there seems to be no hope of change or being rescued from the violence against you.

Just HOLD ON! Though weeping may endure for a night, joy comes in the morning. The morning will break. The light will come. The darkness will not swallow you up, and the storm will not take you under! Your GOD will rescue you, for He is a shelter for you in the midst of the storm. HOLD FAST to His unfailing hand! He will save you. HE will rescue you. HE will not fail you! You will not drown in the sea! He will restore your soul! Do not trust in the ship or the cargo! Trust in the LORD at all times. For surely as the storm came, it will also go. You will not only survive the hurricane force winds of adversity that threatened to totally destroy you, but He will restore you, and you will rejoice in the light of a new day, as He brings you to the safety of the shore. The enemy cannot destroy you, and Christ the LORD is that friend to you that sticks closer than a brother, always. He will restore the cargo and the ship and all that you lost. HOLD ON, for your salvation,healing, deliverance is coming!