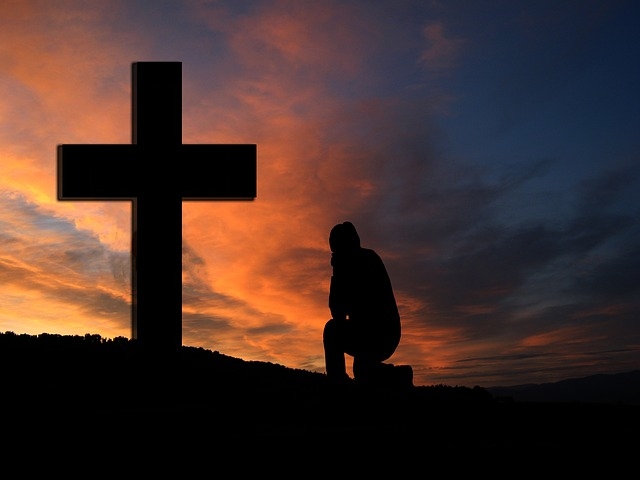 Empty yourself completely and come unto Me fully desperate and depleted, and I will I will saturate you and permeate you with My Holy SPIRIT, says the Lord. I cannot fill you if you are full of anxiety, fear, unbelief, and the cares of this life. Cast all of them upon Me so that NOT ONE remains in you. Do not hold onto the burdens. Do not let the besetting sins cling to you. Relinquish all the diabolical assignments that the evil one desires to attach to you. Cast every burden upon Me now, and I will bear all of them for you. Then take on My easy yoke and light burden, and keep that which comes from me, and let that which I give to you that is eternal cling to you, says the Lord.
I bore your sins and washed them away by My blood that was shed for you, as you have confessed them to Me, says the LORD. Why do you want to continually carry what I have eradicated for you? I have born your sorrow, sickness, pain and grief. Do not keep what I will continually carry away for you! I have only good things for you, and I need you to empty yourself of the evil thoughts and plans that the enemy has decreed over you, for I have higher thoughts and plans for you, says the LORD.
My Word and decrees over you are superior and are only good, says the LORD. As you come empty and desperate and hungry for ME and MY WORD and My Spirit, you will become fat and full of My blessings, filled with My Spirit, permeated with My love and you will have pleasure in My presence and fullness of joy that awaits you, because of your trust in Me and My finished work on the cross for you. Receive what I have prepared for you, as you hunger and thirst for Me, and you will be fully filled and satisfied with good things, says the LORD.