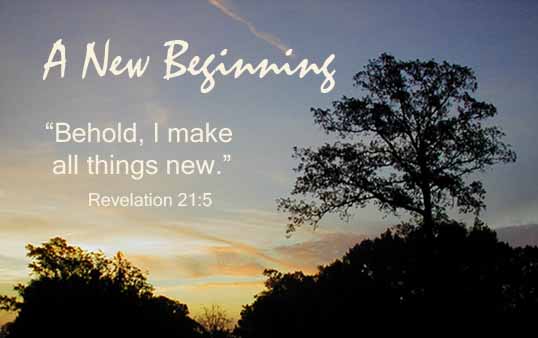 Every day is a new beginning, says the Lord. Do not look at the calendar, numbers, dates, seasons and times, but know that each day I have created for you is a day to rejoice in Me. Every day is filled with new compassion that I give you. Every day you will be endowed with new mercies and grace. Today is the day that you live, and this is the time for YOU to experience renewal of your mind as you focus on Me and My infallible Word that was given to you to benefit your life each new day, says the LORD.
Take the opportunities that are set before to do something productive with this day, says the Lord. Redeem the time and do not waste this gift on wishful thinking, impatience in what you have not yet embraced, and endless, foolish questions that generate fear, doubt, unbelief and listlessness. Be content with what you have been given. Be grateful and thankful for all that I have given you, says the LORD.
Let Me be your sufficiency and let your mind be at rest, says the LORD. Believe that what you have been given more than enough to complete the tasks that are set before you, so that at the end of this day, you will accomplish the good works I have empowered you to do, says the LORD.
Rejoice in the now of your life, says the Lord. For just as you are children of the day, children of the light, children of My glory, children of My kingdom, you have been marked as My own to be a profitable servant that has been granted more favor and grace than what you need to complete this new day successfully, and to finish well by the power of My Spirit in you, says the LORD.