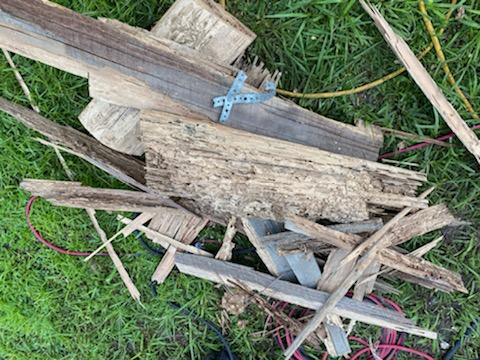 The rotten wood from the foundation of our historic church base is being removed today.  These are part of the rotted supporting beams. If the foundation is not restored, the building would have collapsed.  I believe the foundation may be finished this week.
We want to thank each of you that has contributed to the restoration project.  We could never have done any of it without your help.  Your prayers and support are vital!  May GOD richly bless you!
If you wish to contribute to this ongoing restoration project, please use the donation button on our website or send your donations to:
Prophetic Light International
40403 Sunburst Drive
Dade City, Florida 33525
May GOD bless you abundantly for your partnership with us to accomplish the restoration of our base of Prophetic Light International.